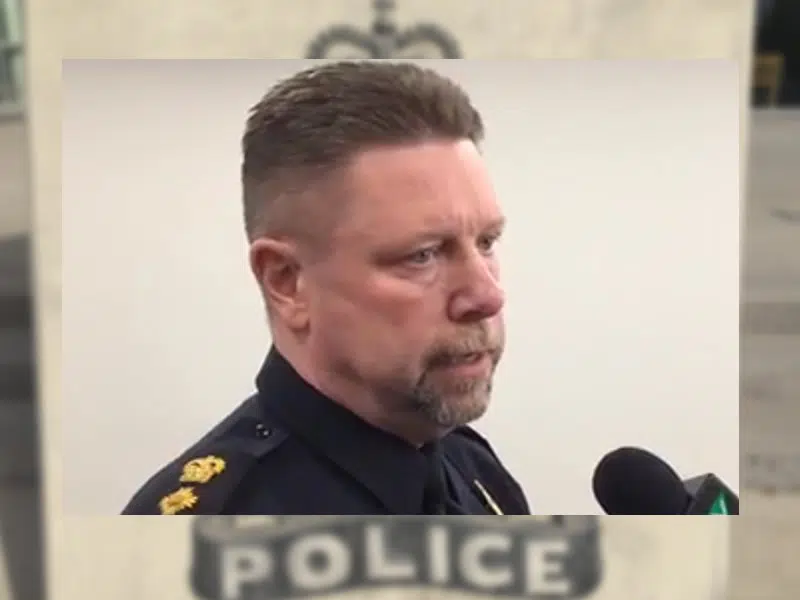 It's a high learning curve for law enforcement with new cannabis laws coming into effect in October, the changing tides of illicit drugs and what is on the market, the opioid crisis and a new one to the table is cryptocurrency.
Saskatoon Police Chief Troy Cooper says they were all covered at the Canadian Association of Chiefs of Police conference this week in Halifax.
Digital currency isn't prevalent in Saskatoon yet, but it is in Vancouver.
It's used by organized crime to cover their trail.
Bitcoin or other digital currency can be tracked, but it's not easy to figure out who has been using it.
Something that has become more of an issue in Saskatoon is the use of guns, and in particular sawed-off shotguns.
Chief Cooper says it's not that these gangs are going out and buying handguns or long guns from a store.
It is guns that were bought for legitimate purposes like hunting, but then they get stolen.
The long guns are cut off so they can more easily be hidden.
Most of the handguns are imitation guns, like soft air pistols.
Crystal meth is the cheapest drug right now and it can bring on paranoia.
Cooper believes that may be the reason why they are now seeing drug traffickers and gangs carrying and using more guns.
Most of the gun violence has been related to these groups of people, but Cooper says it impacts the whole community.
Cooper says the issue of more guns on the street is about addictions and the formation of gangs.
He calls it a cultural and social issue that can't be solved by police alone.
Also at the conference, a cheque for $4.2-million, the money raised through Law Enforcement Torch Runs across the country, was handed over to Special Olympics.