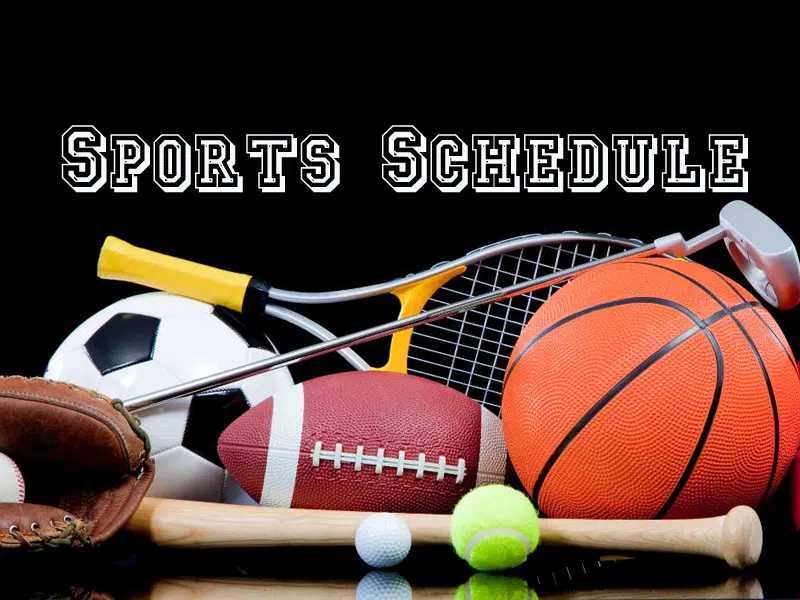 MLB
American League
Chicago White Sox (Rodon 3-3) at Detroit (Zimmermann 5-4), 11;10 a.m.
Seattle (Leake 8-7) at Oakland (Anderson 2-3), 1;35 p.m.
Tampa Bay (TBD) at N.Y. Yankees (Cessa 1-2), 5;05 p.m.
Toronto (Estrada 5-9) at Kansas City (Smith 1-4), 6;15 p.m.
National League
Milwaukee (Guerra 6-7) at Chicago Cubs (Hendricks 8-9), 12;20 a.m.
Miami (Urena 3-12) at Atlanta (Gausman 6-9), 5;35 p.m.
Washington (Hellickson 5-2) at St. Louis (Gomber 2-0), 6;15 p.m.
San Francisco (Holland 6-8) at L.A. Dodgers (Ryu 3-0), 8;10 p.m.
Interleague
Pittsburgh (Archer 4-5) at Minnesota (Berrios 11-8), 11;10 a.m.
Boston (Johnson 3-3) at Philadelphia (Velasquez 8-9), 5;05 p.m.
N.Y. Mets (Wheeler 7-6) at Baltimore (Hess 2-6), 5;05 p.m.
Cleveland (Bieber 6-2) at Cincinnati (Stephenson 0-1), 5;10 p.m.
Colorado (Anderson 6-4) at Houston (Cole 10-5), 6;10 p.m.
L.A. Angels (Pena 1-3) at San Diego (Erlin 2-3), 7;10 p.m.
—
Canadian Soccer Championship
Vancouver at Toronto, 5;30 p.m.
(Series tied 2-2 on aggregate)
—
Major League Soccer
Portland at D.C., 6 p.m.
Salt Lake at Los Angeles F.C., 8 p.m.
—
The 2018 Canadian Women's Fastpitch championships at Bob Van Impe Stadium open this morning with a 9:30 showdown between Manitoba and the defending champion Kars Aces from Ontario.
Other games today include the Saskatoon Lady Diamondbacks against Calihoo Alberta at 1 p.m. on Joe Gallagher Field. The host Saskatoon G-Force are matched against BC North Delta at 1:30 back at Bob Van Impe Stadium.
Saskatoon Synergy takes a shot at the defending champs on Joe Gallagher Field at 3 p.m.
Following the opening ceremonies at 6 o'clock at Bob Van Impe Stadium, the G-Force girls square off against Carnduff and the final game of the night at Bob Van Impe Stadium has Synergy against the Lady Diamonbacks in an all Saskatoon showdown at 8:30.
—
The four-time defending Prairie Football Conference and Canadian Bowl champions Saskatoon Hilltops will open their 2018 P-F-C regular-season schedule on Saturday when they visit the Regina Thunder at Mosaic Stadium. Game time is 7 p.m. with the broadcast at 6:30 p.m. on 92-9, THE BULL. The Hilltops regular-season home opener is Saturday, August 25th when they host the Calgary Colts. Kick-off time is 7 p.m. at Saskatoon Minor Football Field.
**********
The Canadian Football League is idle until Friday when Week 10 of the season starts with Ottawa at Winnipeg. The Saskatchewan Roughriders are off until Sunday, August 19th when they play host to the Calgary Stampeders. Game time is 5 p.m. at Mosaic Stadium in Regina. The Green and White have 3 wins, 4 losses for 6 points& tied for 4th place in the West Division. Calgary has 7 wins, 0 losses for 14 points& good for 1st place in the West.