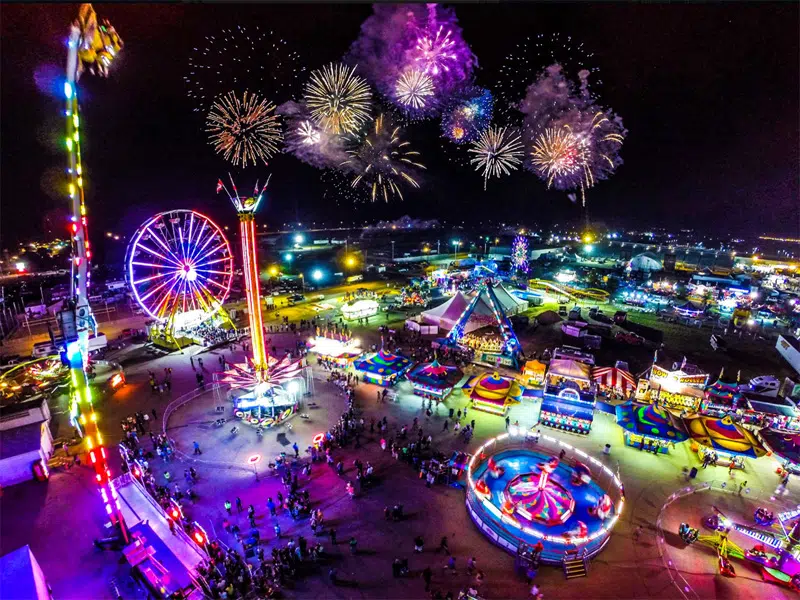 The final day of the Saskatoon Ex attracted a strong attendance with 36,633 people walking through the gates Sunday.
That's up 0.2 per cent compared to the final day the previous year.
Overall attendance for the 6 day annual event was 203,363, that's down slightly, by 1 per cent or 2,117 people, compared to 2017.
Manager of Marketing with Prairieland Park, Kristy Rempel says attendance during the extreme heat and smokey conditions was  impacted although they made up the numbers on Sunday once the smoke left the city.
"We we're down some on Friday, but we definitely made it back up when the smoke cleared and the temperature regulated."
Rempel adds that there are three main areas that attract people each and every year to the Saskatoon Ex. She says they're the rides, the food and the entertainment at the grandstand.
"Our grandstand acts were quite big this year and wonderful and well attended."
Some of this year's performers included Trace Adkins, Tim Hicks and the Crash and Bash Demolition Derby.
Planing for next year's Exhibition is set to get started right away with event returning to Prairieland Park from August 6th to 11th 2019.