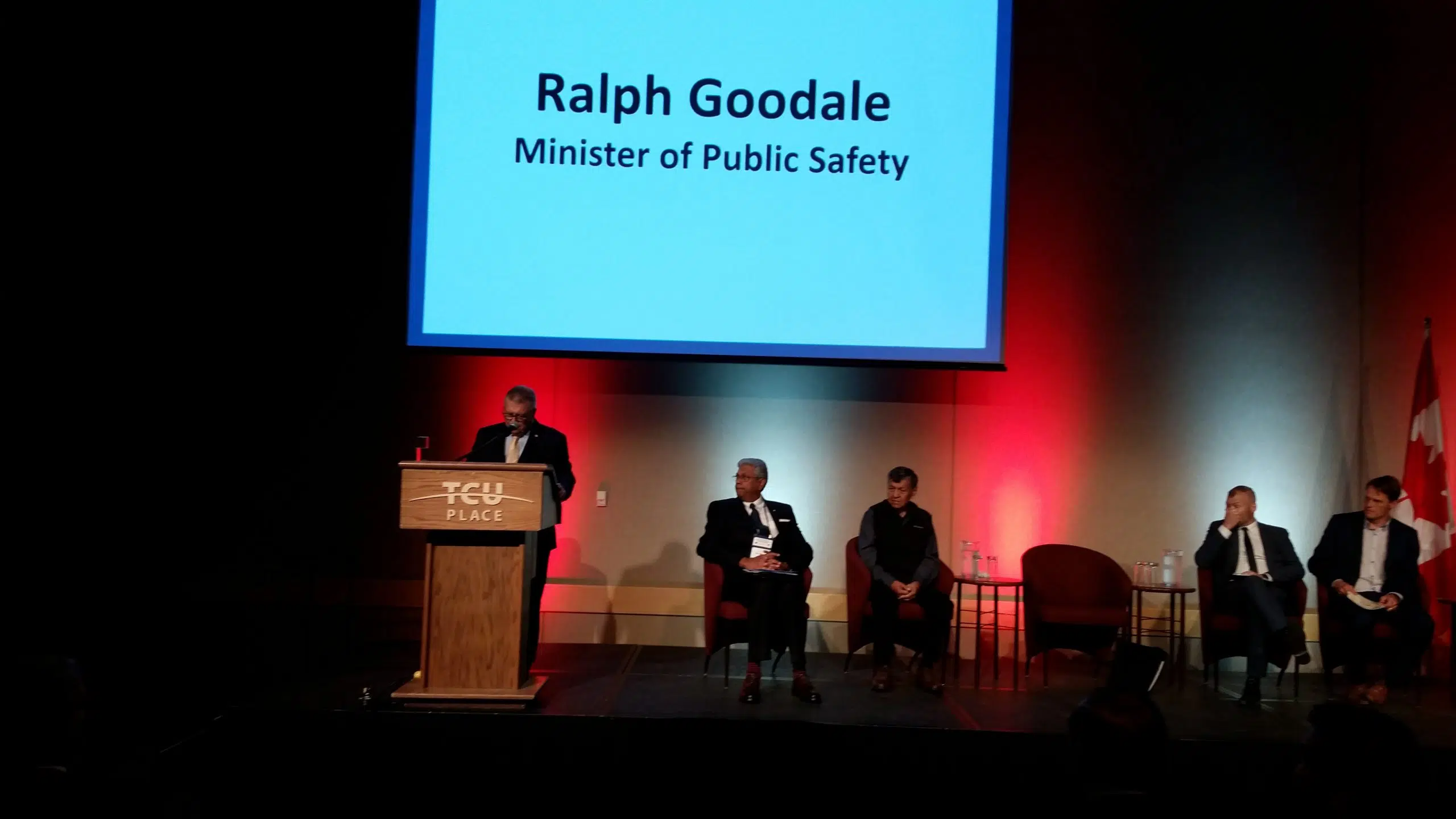 Canada's Minister of Public Safety and Preparedness says fire and flood damage will cost taxpayers a billion dollars a year for the foreseeable future.
Ralph Goodale's address to about 500 delegates at the International Commission on Irrigation and Drainage in Saskatoon also pointed out the cost of climate change.
Goodale said the amount spent in the disaster relief program with the provinces and territories over the past five of six years has been more than the previous 40 year history of the program.
The long-time Liberal M-P who has held several cabinet posts expressed concern that governments may not have the political will necessary to combat climate change through global warming.
Goodale pointed out it can be more politically expedient to put money toward short-term high-profile projects in other areas.
The former Agriculture Minister said torrential rainstorms followed by periods of drought are the products of global warming and governments need to take note of the information coming out of the conference to fund medium and long term solutions to ensure clean water and a sustainable food supply.