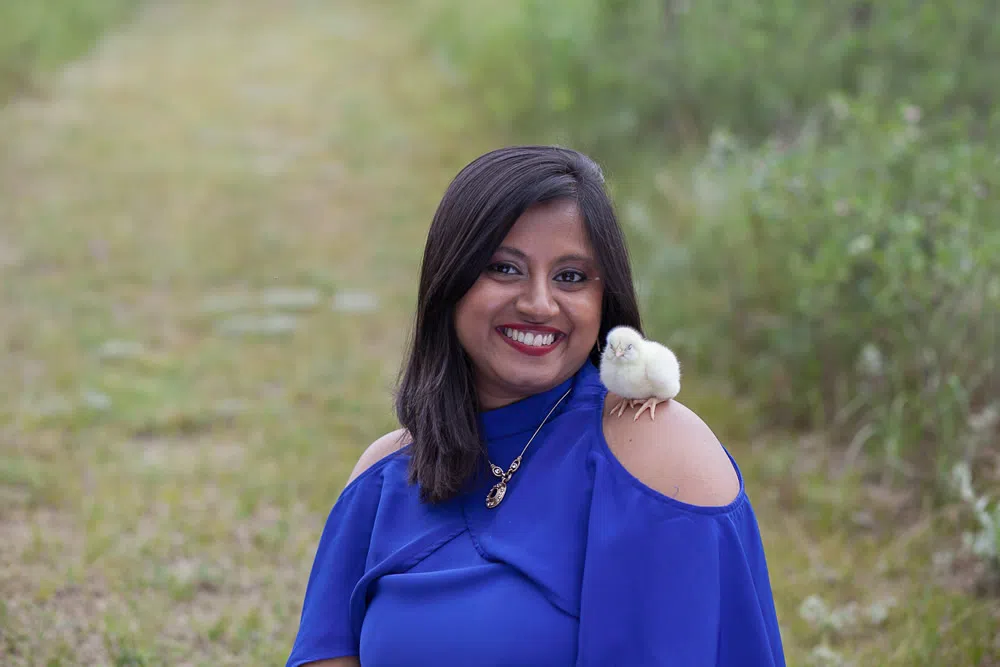 A University of Saskatchewan PhD student at the Western College of Veterinary Medicine is one of only 5 recipients worldwide to receive the BioOne Ambassador Award.
It recognizes early career researchers who excel at communicating the importance and impact of their research.
Kalhari Bandara Goonewardene's research focuses on raising healthy chickens.
She explains that baby chicks on poultry farms often get bacterial infections in their first week.
Because antibiotics are a health concern with antibiotic-resistant bacteria, the industry is looking for new ways to deal with infections.
Goonewardene's research used a nebulizing chamber to deliver a synthetic DNA as an aerosol directly to the lungs of newly-hatched chicks.
The next phase was developing a large-scale poultry nebulizer for commercial hatcheries.
Field trials at 2 hatcheries proved the technique is practical and feasible.