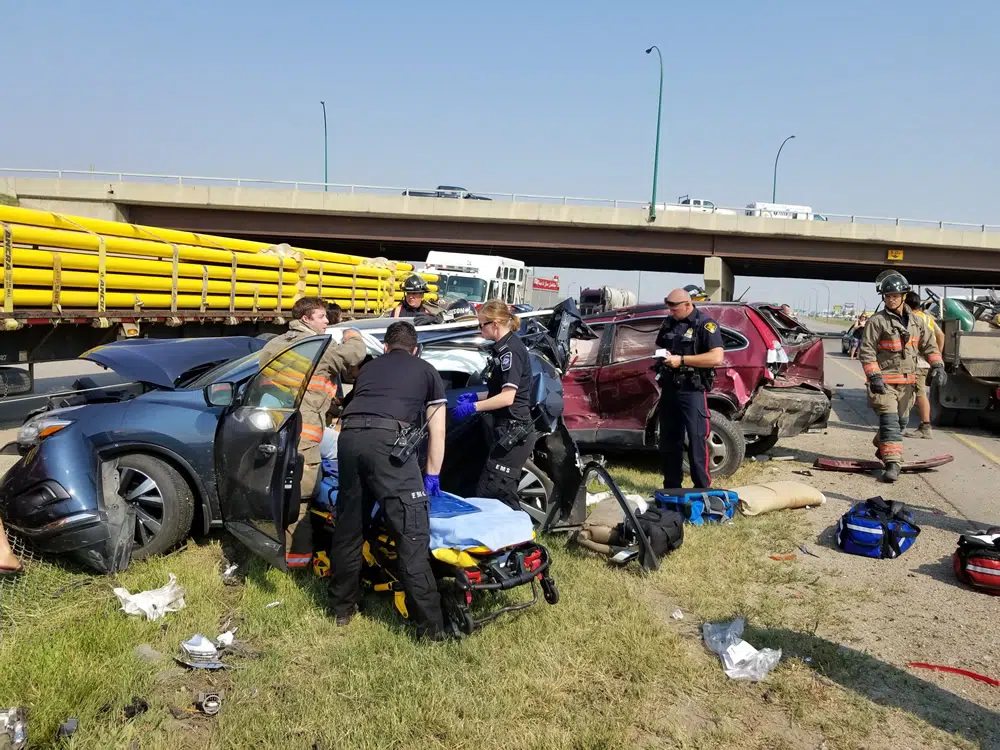 It was a 6 vehicle accident that held up traffic on Idylwyld this morning heading northbound by the Circle Drive overpass.
The Saskatoon Fire Department says multiple 911 calls came in around 10:45.
When emergency crews got there, they found that 1 man needed to be extracted from a vehicle.
Saskatoon Police say their initial investigation indicates a truck rear-ended a vehicle and then it was a chain reaction.
Three people, two men and a woman, were transported to hospital with what are believed to be non life threatening.
The driver of the truck wasn't injured and the investigation is continuing.