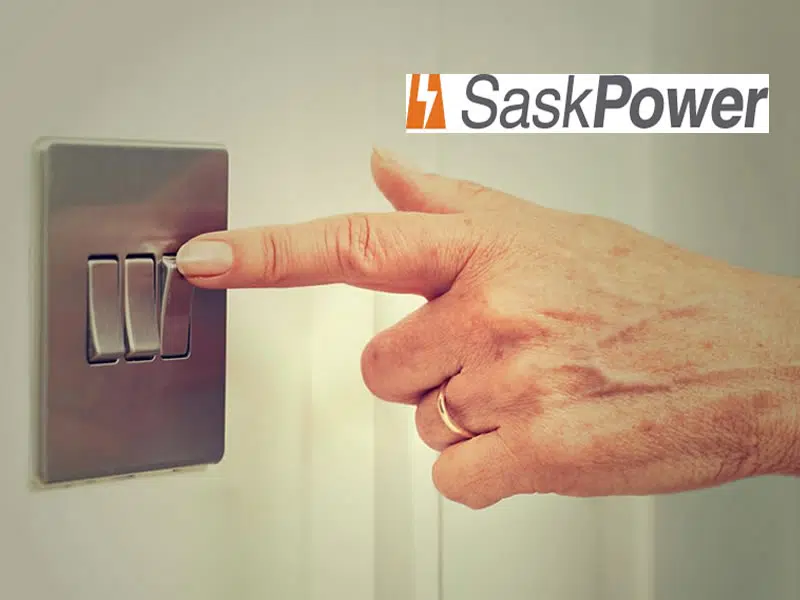 SaskPower says we set a new summer power demand record Thursday evening, just before six o'clock. With temperatures above 35 degrees, residents drew over 35 hundred megawatts of power. That was 50 MW more than the old record, which is the equivalent of the amount of electricity needed for 50,000 homes. Kory Hayko, Vice President of Transmission and Industrial Services says, "We could very well set another record before temperatures fall off heading into the fall." The winter peak of 3,792 MW is still higher but SaskPower says the gap is closing. The Crown Corporation is expanding its generation capacity from about 45 hundred MW now to 7,000 MW by 2030. At the same time, it expects to reduce greenhouse gas emissions by 40 per cent from 2005 levels through increased use of renewables.
It has been a trend in the past 5 or 6 years for power records to be set each summer and winter.
SaskPower spokesperson Jonathan Tremblay says that's because of an increasing population and because new technology takes more power, from your computers and smart phones to your bluetooth speakers. A modern gaming console can use as much power as a fridge.
He suggests if you would like to save on your power bill, to make sure the lights, televisions and other electronics are turned off when no one is in the room.
Don't heat up your kitchen by running your dishwasher during the day.
Wait until the evening when it's cooler.
A ceiling fan uses one-tenth the electricity of an air conditioner.
Tremblay says if you want to lower the indoor temperature by 10 per cent, make sure the fan is rotating counter-clockwise, which pushes the air down.
In the winter, the idea is to rotate a ceiling fan clockwise to disperse the warm air through the room.