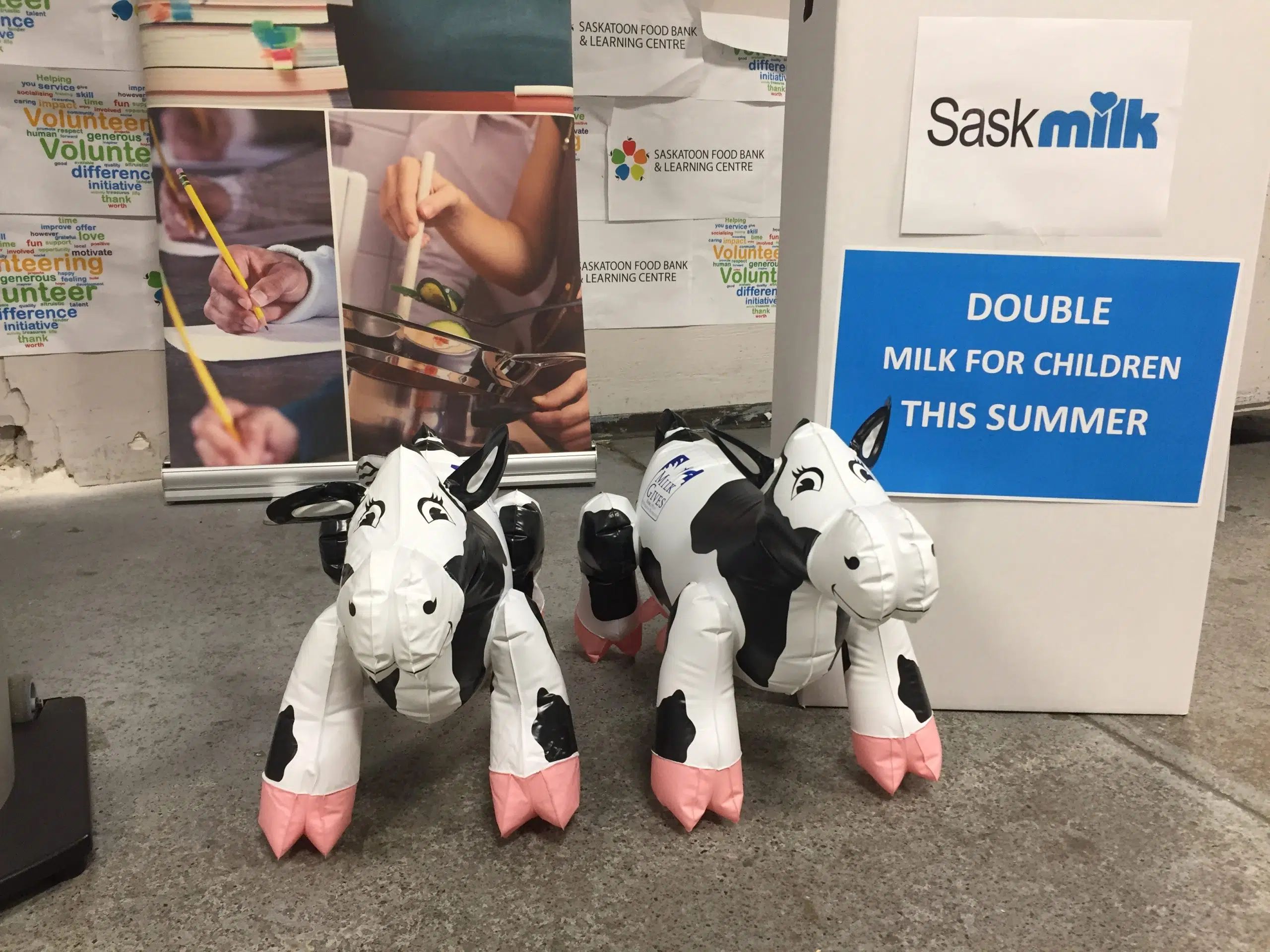 Children under 17 years of age and pregnant and nursing mothers will receive more milk thanks to a donation from SaskMilk and their partners.
The Saskatoon Food Bank and Learning Centre announced that SaskMilk will match their Milk for Children program litre for litre.
That means children and mothers will now receive two litres rather than one.
In total SaskMilk along with Suputo and Dairyland will donate 24 thousand litres of fresh milk as well as 9 thousand dollars towards the Milk for Children program.
The Foodbank says the Milk for Children program is very important as more than 97 thousand litres of milk is provided to children and mothers who are pregnant or nursing.
Deb Hamp, Director of Operations and Engagement at the Food bank says the timing of the donation couldn't be better.
"The timing of this donation is absolutely perfect. We know kids can't access breakfast and lunch programs during the summer months once school is out and so that puts family's budgets who are already stretched really thin in a very vulnerable position and so this donation allows families to have a little bit of a break over the summer and make sure their children can receive the nutrition that they need."
The Food Bank doesn't receive any core funding and relies solely on the generosity of the public to operate the Milk for Children program.