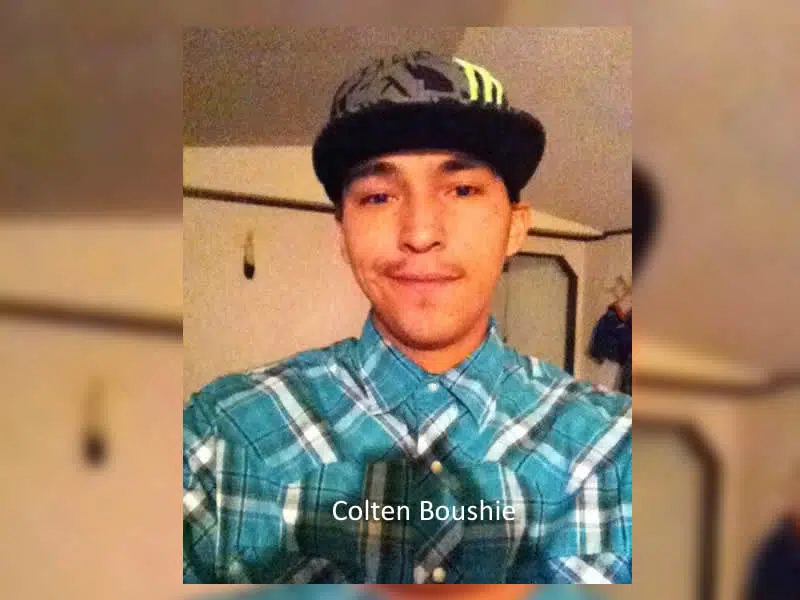 Tomorrow is the second anniversary of the fatal shooting of Colten Boushie at a farm in the Biggar area and today (Thurs) two separate Statements of Claim were filed at Court of Queen's Bench in Saskatoon.
In February, Gerald Stanley was found not guilty of second degree murder.
He is named in the first claim, filed on behalf of Colten Boushie's estate which alleges that through negligence, recklessness, or by an intentional act, Stanley caused Boushie's death.
The suit is looking for $410-thousand to cover funeral and out of pocket expenses, lost employment earnings and damages.
The second claim is filed against the Attorney General of Canada and individual RCMP members.
Chris Murphy and Eleanore Sunchild are representing Colten Boushie's family in this suit, alleging mistreatment by the RCMP the night Colten died.
Murhpy says the search of Debbie Baptiste's trailer right after telling her that her son had died was a violation of her Charter rights.
Baptiste and her two sons are seeking damages in this lawsuit for $1.45-million.
A statement of defence hasn't been filed yet.