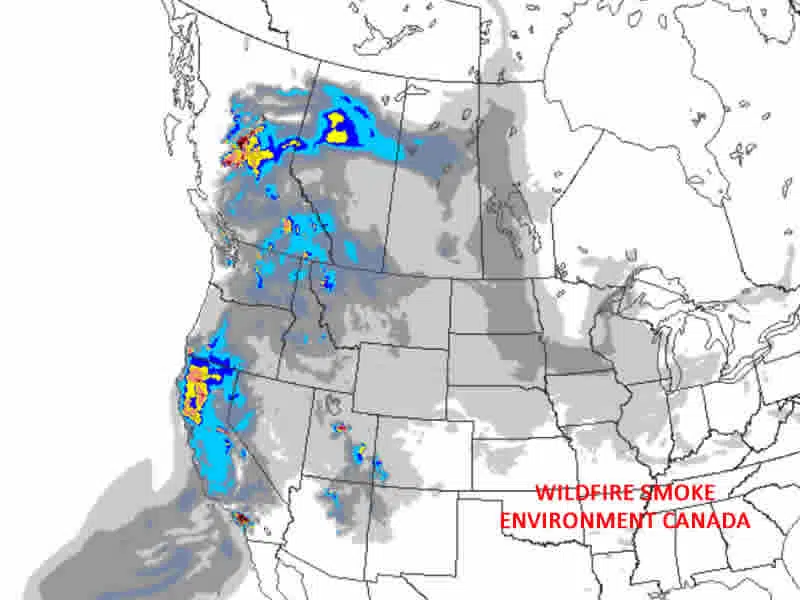 Not only is it hot, it's smoky over much of Saskatchewan and a lot of the country, bringing air quality statements from Environment Canada.
It's because of the smoke from wildfires in northern Alberta and in British Columbia.
That smoke will dissipate slowly, but is expected to hang around for the next day or so.
Environment Canada's Air Quality Index for the Saskatoon area is at 7, which is considered high risk, meaning if you have health issues you should consider not doing any strenuous activity outside.
Regina's Air Quality Index is 6, or moderate risk.
This map shows how the smoke is spreading across the country.
The hot spots in Saskatchewan yesterday (Wed) were Maple Creek and Val Marie at 33.5 degrees.
It doesn't look like Saskatoon will break it's heat record for August 9th, which was 36.1 set in 1940.
Environment Canada's forecast high for today is 31. Yesterday, the mercury reached 29.6 degrees.
Prince Albert probably won't break its record of 34.5 degrees set in 1991.
The forecast high is 30.
Regina's record high for August 9th is 37.8 from 1940. Today's high is expected to be around 33.