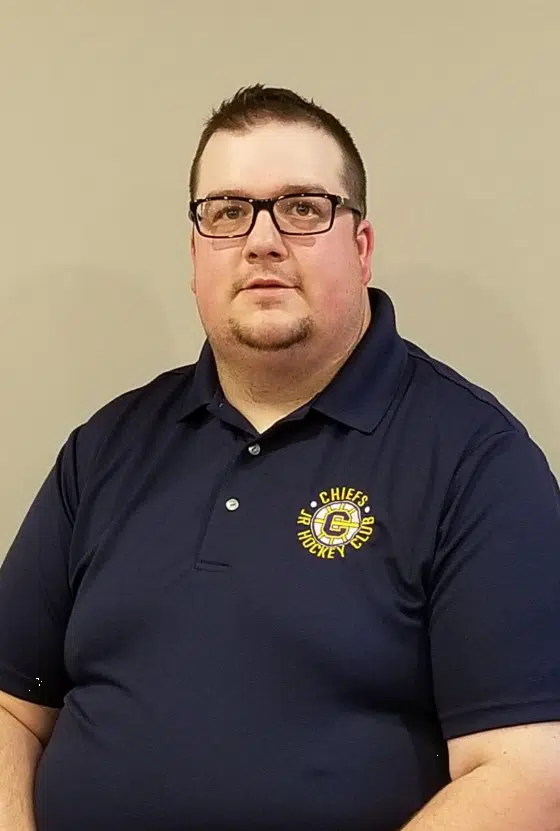 The Prairie Junior Hockey League's Delisle Chiefs have announced that G-M Ryan Marushak will return to the team.
Marushak will be going into his seventh season with the Chiefs…and the fourth as G-M. He was named the recipient of the Terry Rak Memorial Builder-of-the-Year award by the P-J-H-L this past season. Following is the news release from the Delisle Chiefs…
Wednesday, August 8, 2018
MARUSHAK RETURNS FOR 2018-19
Delisle, SK – The Delisle Chiefs of the Prairie Junior Hockey League (PJHL), are pleased to announce that General Manager, Ryan Marushak (Rosetown, SK) will return for the 2018-19 season. The 2018-19 season will mark his 7th season with the Chiefs Hockey Club and 4th season as the GM of the team.
Marushak joined Delisle as an Assistant Coach and Director of Player Personnel in 2008-09, the Inaugural Season of the franchise in Delisle. He served in that role for 2 years before being named the Head Coach and General Manager of the West Central Rage for the 2012-13 season.
He returned to the Chiefs Organization for the 2014-15 season as the Assistant General Manager before being named the General Manager of the Chiefs prior to the 2015-16 season.
He was named the 2017 – 18 Prairie Junior Hockey League recipient of the Terry Rak Memorial Builder of the Year.
Welcome back Ryan!