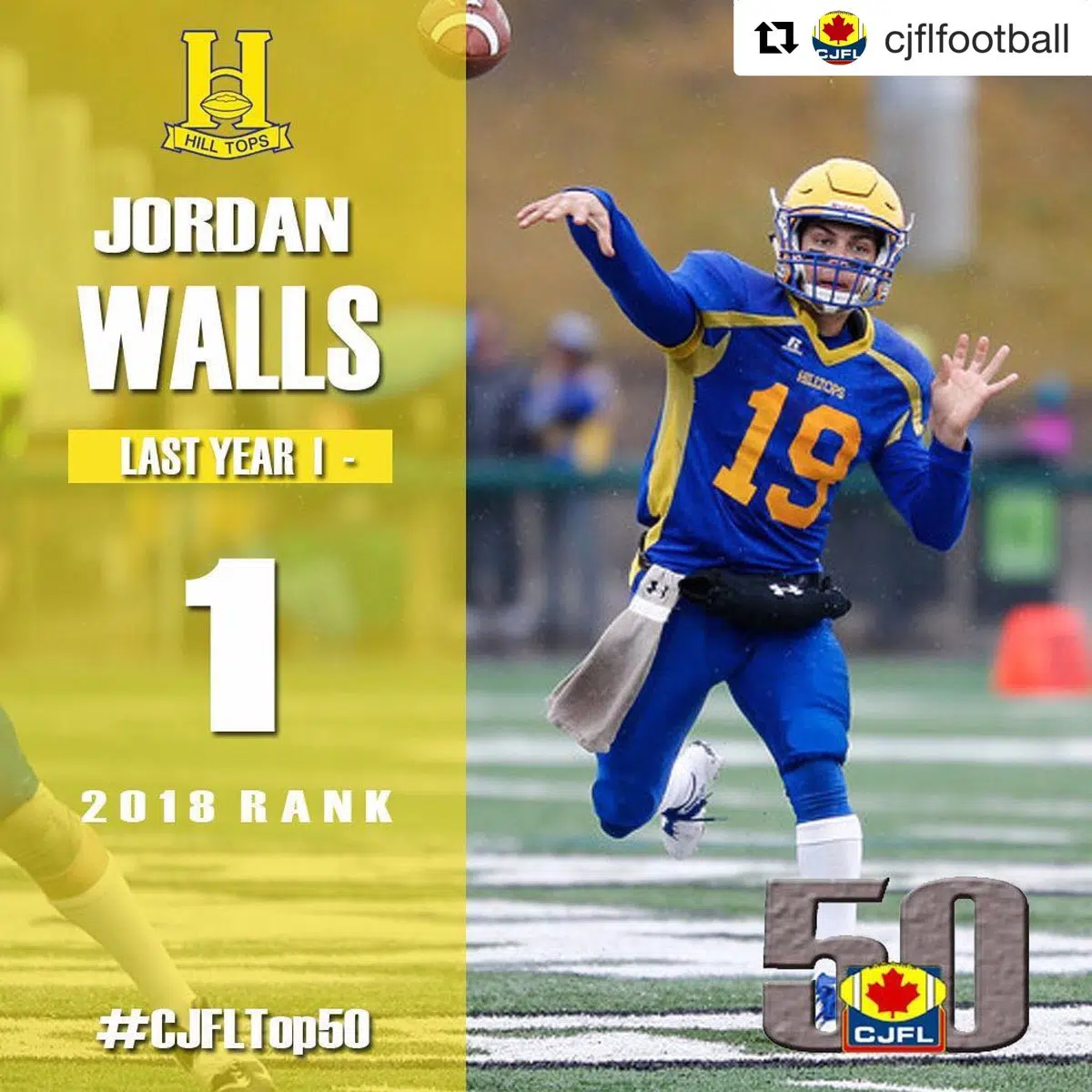 Six members of the Saskatoon Hilltops have cracked the Canadian Junior Football League's Top 50 list.
That includes quarterback Jordan Walls (pictured) in the number one spot.
"It's nice, it's not something I set out to do," modestly said the fifth year pivot. "I just want to come out and play good football, give our team a chance to win."
The other five Toppers on the C-J-F-L Top 50 list are…linebacker Cody Peters, 7th; receiver Jason Price, 21st; defensive back Colton Holmes, 27th; running back Josh Ewanchyna, 31st; offensive lineman Kirk Simonson, 45th.
"I like being under the radar," said Hilltops' head coach Tom Sargeant. "It's one of the few times that we were recognized with some tremendous play, so I'm very proud of those players."
The four-time defending Canadian champion Toppers tackle their Alumni Thursday night at 7 at Saskatoon Minor Football Field.