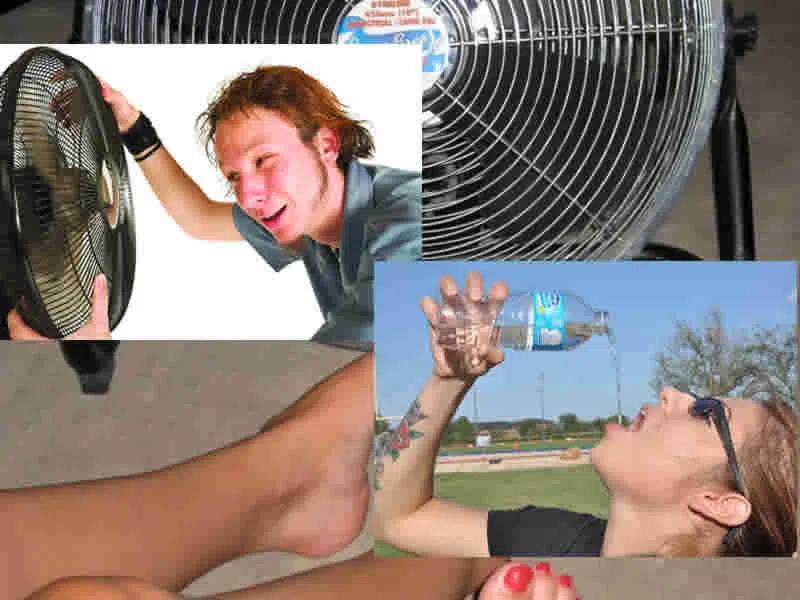 Saskatchewan hasn't experienced a heat wave like this for a few years.
That from Environment Canada meteorologist Terri Lang, who expects some temperature records will be broken this week with the warmer than usual temperatures expected to last into the weekend.
Across the south, the temperatures will peak over the next few days in the mid to high 30s and in central and north central areas, the highs will be in the low 30s.
Along with heat warnings spreading from west to east in the province, there are also air quality statements from Environment Canada because of the smoke from the wildfires in Northern Alberta and British Columbia.
Lang advises to give yourself a break from the heat if you don't have air conditioning at home.
She suggests heading to the movies, to a mall, a public library or anywhere you can cool off because not having any respite from the heat from day to day is where health problems begin.
Your body needs to have a cool down period.
Lang adds to watch out for anyone who doesn't have air conditioning, in particular seniors and children.
Keep your pets indoors if you don't have a shady place for them and make sure they have plenty of water to drink.