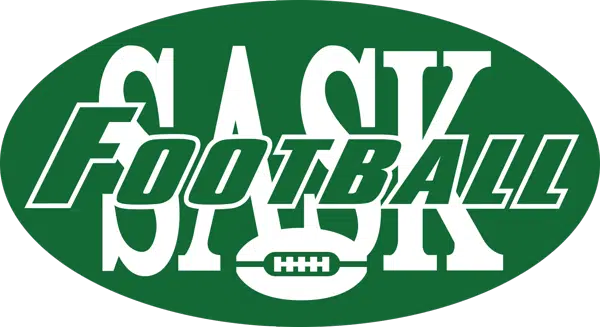 Congratulations to Saskatchewan's Under-18 Female team for winning the Flag Football national championship Sunday in Halifax, defeating Quebec 13-6 in the final.
Over to baseball where the Saskatoon Outlaws won the Provincial Senior Double-A Tier 1 title Monday in Regina, edging the Regina Trappers 5-4 in the final. Meanwhile, the Sask-5 Giants took the Bantam AAA provincial crown, defeating the Regina White Sox 5-2 in the final. The Saskatoon Blue Jays lost out in the semi-finals. Elsewhere, the Saskatoon Cardinals lost the final of the Provincial Pee Wee AAA Championship to the Regina White Sox while the Saskatoon Braves were third.
On the golf course where Saskatchewan is tied for sixth place, 15 strokes back of leading Quebec after the first round of Willingdon Cup, inter-provincial team play at the Canadian Men's Amateur on Vancouver Island. Team play winds up Tuesday while the individual competition goes four days over 72 holes. Non-team member Shaun Dunphy of Saskatoon was low Saskatchewan competitor Monday with a two under-par 69…four shots off the lead. Provincial champion and team member Kade Johnson of Yorkton was 73, David Stewart of Saskatoon and Justin Wood of Unity were both 76, Ty Campbell of Saskatoon carded a 78, Michael Herperger of Humboldt shot 79, Liam Courtney of Saskatoon was 81 while Keighton McNab and Roman Timmerman, both of Saskatoon, ended up at 85.
On the fastpitch softball diamonds where the Saskatoon Selects blanked the Winnipeg Lightning 8-0 on opening day at the Canadian Under-19 Women's fast-pitch softball championship in Surrey, B-C. On Tuesday, Saskatoon plays Victoria in the afternoon and Calgary in the evening.
Meantime, the Saskatoon Diamondbacks lost 2-1 to Owen Sound, Ontario in Sunday's final of the Canadian Under-23 Men's event in St. Leonard, Quebec. Also, the Saskatoon Selects lost out in their first playoff game Saturday at the Canadian Under-16 Boys championship in Innerkip, Ontario. In addition, at the Western Canadian Under-14 events in Edmonton, the Unity Panthers were eliminated Sunday on the girls side. With the boys, the Delisle Diamond Dogs captured the bronze medal and the Shellbrook Rangers ended up fourth.