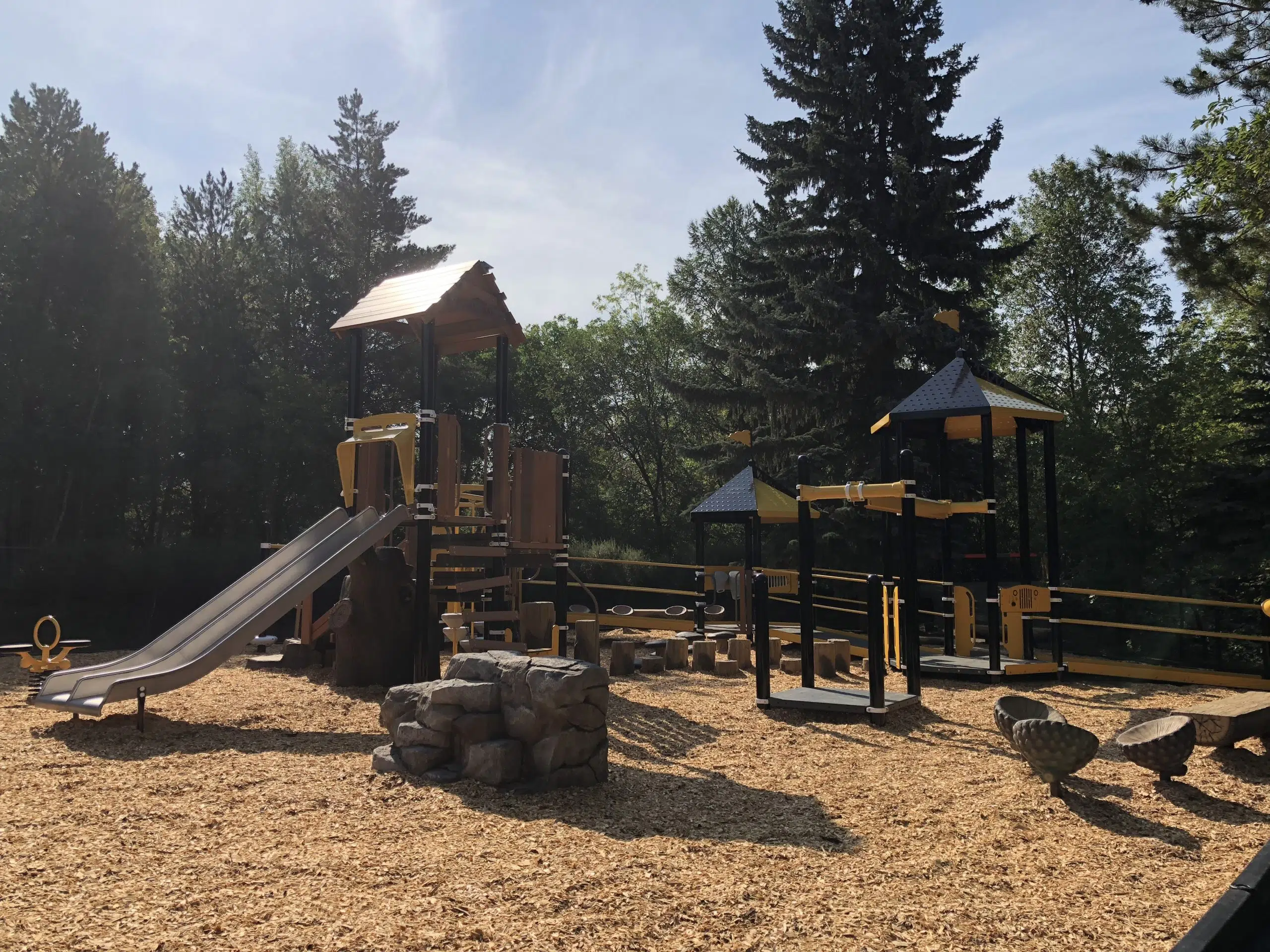 The Saskatoon Forestry Farm Park and Zoo has a new feature.
The Orano Fun Zone Playground has been unveiled.
The accessible, inclusive project is meant to offer a memorable experience for children and families.
It features wheelchair ramps, slides, a tree house, talk tubes and oodlerr swing.
The park sponsored by Saskatchewan uranium exploration and mining company Orano replaces the older wooden play structure and is located next to the orchard in the Zoo.