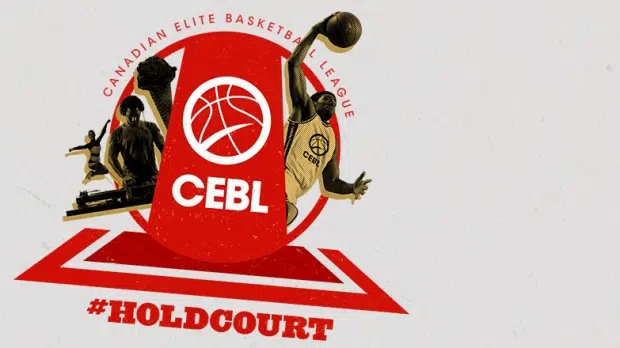 Former Saskatchewan Roughriders' receiver and long-time Riders' executive Steve Mazurak has been named as a Senior Advisor for Business Development and Partnerships with the Canadian Elite Basketball League's Western Operations.
Mazurak retired from the Green and White this spring after 13 years as a team executive and 26 years of involvement with the C-F-L. Following is the news release from the C-E-B-L…
August 2, 2018
MAZURAK NAMED TO SENIOR POST WITH
CANADIAN ELITE BASKETBALL LEAGUE'S WESTERN OPERATIONS
Steve Ma
zurak, longtime Executive Vice President Corporate Partnerships, Retail Sales, and
Game Day Experience with the Saskatchewan Roughriders Football Club and a former
telecommunications executive, has been named Senior Advisor, Business Development and
Partnerships with the Canadian Elite Basketball League's Western Operations.
"I am very pleased to add Steve Mazurak into a leadership role where he will be instrumental
in the business development and corporate partnerships with our league's teams in Saskatchewan,
Fraser Valley, and Edmonton," said Lee Genier, President and
Chief Operating Officer, Western
Operations of the CEBL. "Whether it was with marketing, sales, retail development, creating an
unparalleled fan experience at Riders games, or raising financial support for the construction of
Mosaic Stadium, the impact th
at Steve has made in the sports business in western Canada cannot
be overstated. The CEBL is the next major sports brand developing in Canada, and having Steve's
knowledge, reputation, and ability to roll up his sleeves and get things done will be a real asset to
our league."
Mazurak served on the Riders executive team from 2005 until this spring when he announced
his retirement. His career with the Riders began on the field as a wide receiver and punt returner
from 1974-
80. He was executive director of the CFL Players Association until 1986, when he began
working in radio and telecommunications.
"After 26 years in the Canadian Football League I was looking forward to the next chapter in
my life, and in speaking with Lee Genier of the Canadian Elite Bask
etball League his enthusiasm and
excitement over the new professional basketball league was contagious," Mazurak said. "I'm
excited to have the opportunity to be a part of creating a new legacy for basketball in this country.
To be a part of developing a n
ew league is not something I had envisioned, but when I looked at
the business model and learned of the potential this league has in western Canada and across the
country, I felt an eagerness to apply my experience to the effort."
Also, the process of stocking talent on the six teams of the fledgling Canadian Elite Basketball League may very well start Sunday in Toronto. About 40 of Canada's top players will gather at Ryerson University for a "showcase", designed to introduce the athletes to the C-E-B-L and its teams…including the Saskatchewan Rattlers who will play out of SasklTel Centre. The players will meet with officials from the league, which owns all six teams. Those league officials will assess the skills of the players in attendance through various drills and scrimmages. The C-E-B-L plans on beginning its first season next May. Measurements for vertical jump, sprint speed, agility, height and weight plus wingspan will all be recorded. Following is the news release from the Canadian Elite Basketball League…
August 2, 2018
CEBL SHOWCASE TO BRING TOP
CANADIAN BASKETBALL TALENT TO MATTAMY CENTRE
The new Canadian Elite Basketball League is convening many of Canada's top professional
basketball players for the inaugural CEBL Showcase, scheduled for Sunday, August 26 at Ryerson's
Mattamy Athletic Centre in Toronto.
The Showcase is designed to introduce players to the professional basketball league, and for
league officials to meet and assess the skills of approximately 40 of the country's top players. Only
players invited by the CEBL will be in attendance.
"This will be an important opportunity for many of Canada's top basketball players to spend a
day working with and getting to know many of the people behind the creation of Canada's top
professional basketball league," said Greg Francis, head of basketball for the CEBL. "We will have
some of Canada's leading coaches on hand to conduct drills, assist with evaluation, and lead
scrimmages. It's a rare opportunity to have so many of the country's top basketball personnel in one
location."
Assessments of players will include measuring vertical jump, sprint speed, agility, and height,
weight, and wingspan. Skill evaluation will be conducted through drill work and scrimmages. New
Era will provide all players with jerseys, shorts, t-shirts, caps, and drawstring bags.
The tentative schedule sees the Showcase begin at 10 a.m. and end at 5:30 p.m., with media
interviews available starting at 4:30 p.m.
"As a league created by Canadians for Canadians to further the development of Canadian
basketball talent, more than half of each of our teams' rosters will be Canadian players," said Mike
Morreale, chief executive officer of the CEBL. "Our league provides players who play internationally
during the traditional basketball season with the unique opportunity to return home to play
competitively during the summer months. This serves their professional development, and at the
same time enables fans across the country to see homegrown talent perform for the first time."
The only FIBA-affiliated professional basketball league in the country, the inaugural season of
the CEBL tips off in May 2019 and runs through August with teams in Hamilton, Guelph, Edmonton,
Saskatchewan (Saskatoon), Niagara (St. Catharines), and Fraser Valley (Abbotsford). Teams will
play 20 regular season games, including 10 at home.
Season tickets will go on sale this fall, with an announcement planned shortly that will inform
fans on how to sign up for seats with a deposit prior to the public on-sale. Further information may
be obtained at www.cebl.ca.