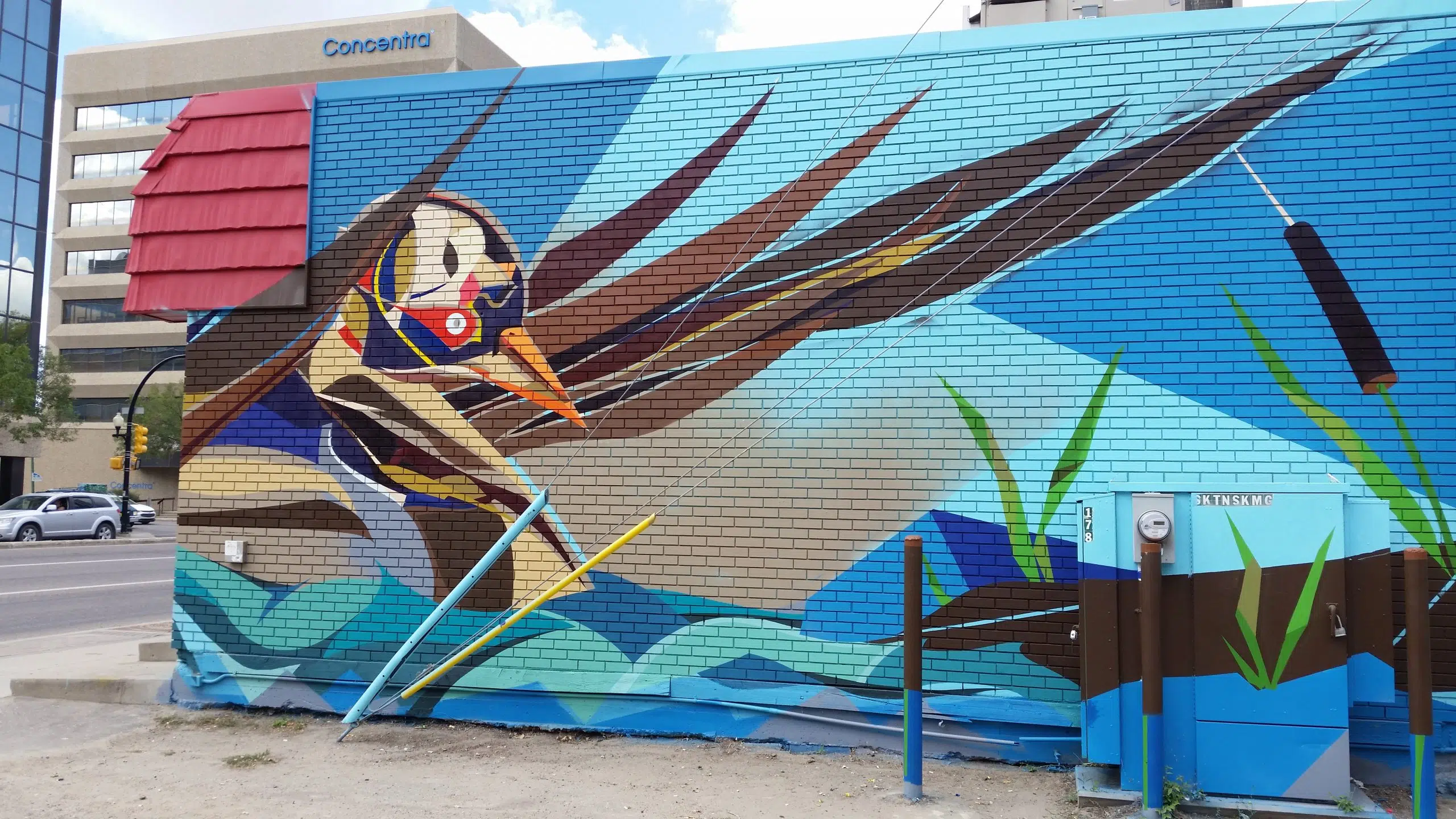 A mural at the Macs-Circle K convenience store at 3rd Avenue North and 25th Street is drawing a lot of attention.
The work entitled "Nested" by Saskatchewan artist Josh Jacobson was unveiled in a Tuesday afternoon ceremony hosted by the convenience store.
The company feels the depiction of birds and other wildlife that nest along the shore of the South Saskatchewan River is an example of an artist using talent in a positive way to bring pride to the neighbourhood.
The Saskatoon Police service used the occasion to launch Operation Freeze.
The program rewards youth with positive tickets for acts of kindness and such things as wearing a helmet while cycling.
Police will hand out coupons that can be redeemed at Macs-Circle K outlets for cold drinks during the summer and hot drinks during winter.