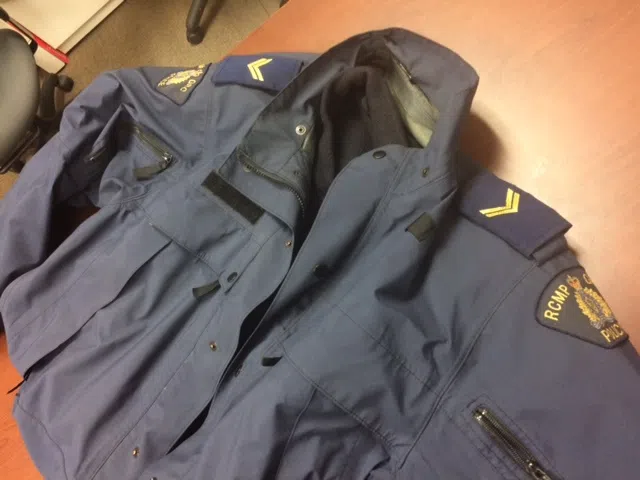 It seems an RCMP officer's patrol jacket has been taken from a vehicle while parked at a demolition derby event in the community of Parkside.
Shellbrook RCMP say officers were conducting foot patrols and around 11:45 Saturday night, they were told someone had entered a police vehicle.
A patrol jacket is the only thing missing.
Police are now looking for tips to help find this jacket.
It is important to get the jacket back, because anyone wearing it could be arrested for impersonating a peace officer.