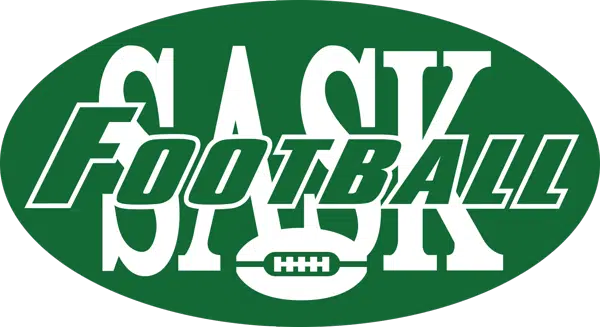 Saskatchewan won the female division as the Under-16 Western Flag Football Championships finished Sunday in Regina.
The Saskatchewan girls bounced Team West-White 38-0 in the final. B-C won the boys title with Saskatchewan finishing fourth after falling 40-29 to Alberta in the bronze medal game. The news release from Football Canada is at the end of this story…
Over to baseball and some provincial minor championship results from the weekend. The Saskatoon Cubs won the Midget AAA title. Meanwhile, the Northwest Prairie Pirates captured the Midget AA Tier 1 event. Also, in Pee Wee AA play, winners were the Sask-5 Giants Tier 1, the Unity Cardinals in Tier 2, the Meadow Lake Sox in Tier 3 and the Saskatoon Braves-Bandits in Tier 5.
British Columbia and Saskatchewan take home gold medals at 2018 Under-16 Western Flag Championships
British Columbia goes undefeated throughout tournament in Male Division, Saskatchewan tops Female Division
Regina, SK (July 29, 2018) – In the final day of the 2018 Under-16 Western Flag Championships in Regina, Saskatchewan, British Columbia capped of an undefeated weekend by winning the gold medal in the Male Division.
The team defeated Manitoba 47-20 to claim the championship. This was a rematch of earlier in the day as British Columbia won that game 32-20.
Manitoba earned the silver medal.  Meanwhile, Alberta took home the bronze medal after getting by Saskatchewan 40-29.  It too was a rematch from earlier in the day as Alberta was victorious in that game 25-19.
The only other game in the Male Division on Sunday saw Manitoba cruise to a 52-22 win over Alberta.
Offensive Player was British Columbia's Nate Beauchemin and Defensive Player was British Columbia's Noah Gross.
Meanwhile, Saskatchewan earned a 38-0 shutout victory over Team West White to claim the gold medal in the Female Division.
Team West White earned the silver medal while Team West Black ended up with the bronze medal.  Earlier in the day, Team West White earned their spot in the championship game by defeating Team West Black 13-6.
Defensive Player was Team West White's Kate Watson and Offensive Player was Saskatchewan's Janaya Dorsch.