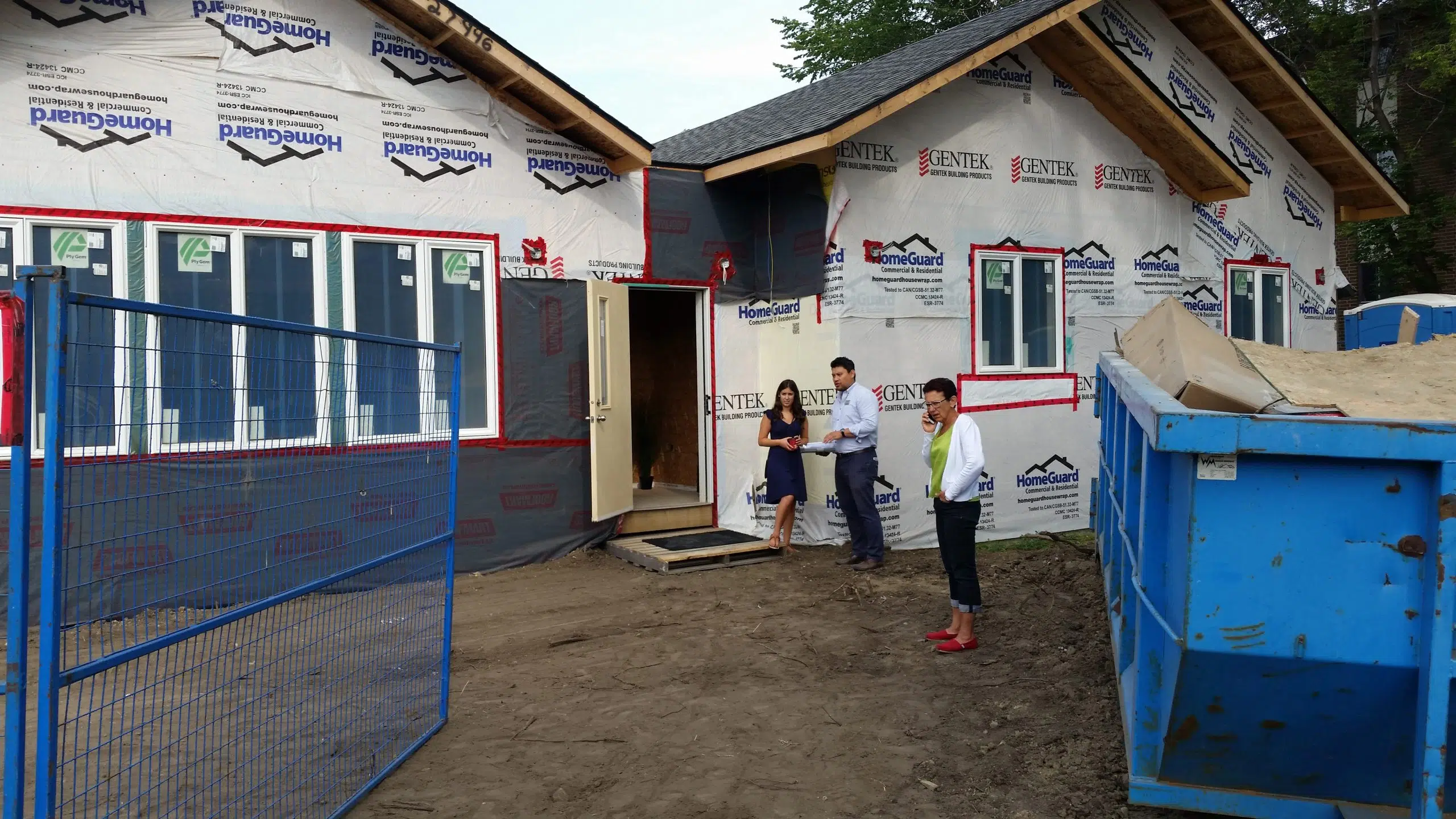 It's being called the first of its kind.
A 10-unit co-housing project in Saskatoon will provide a place for pre-and-post natal mothers with HIV.
The goal beginning in September is to prevent the spread of the infection to their babies.
The Executive Director of Sanctum stresses early treatment with medication is the key. Katelin Roberts says mothers who have food and shelter can concentrate on treatment which drastically reduces the risk of handing down the infection.
The complex built by Stewart Properties in the Pleasant Hill neighbourhood is being paid for by the Federal, Provincial and Municipal Governments. Ottawa and Regina are combining to fund $756,500 with the City of Saskatoon kicking in 100-thousand.
The 38-thousand square foot main level of the bungalow-style rooming house includes a common kitchen and four bathrooms.
The Federal Government announced six other projects including over 600-thousand dollars to build six units in Prince Albert for people with mental health issues and complex needs.
Meanwhile a 500-thousand dollar co-housing project for the homeless is being constructed in the Battlefords.
Other projects include over 2.5 million dollars for seniors housing in LaRonge and just over 1-million for ten tiny-homes earmarked as family rentals in Pinehouse Lake.
A 570-thousand dollar project is planned for Regina to house six families with complex needs so they can live independently, while six single-parent families in LaLoche will be able to rent units being built in a 640-thousand dollar project.