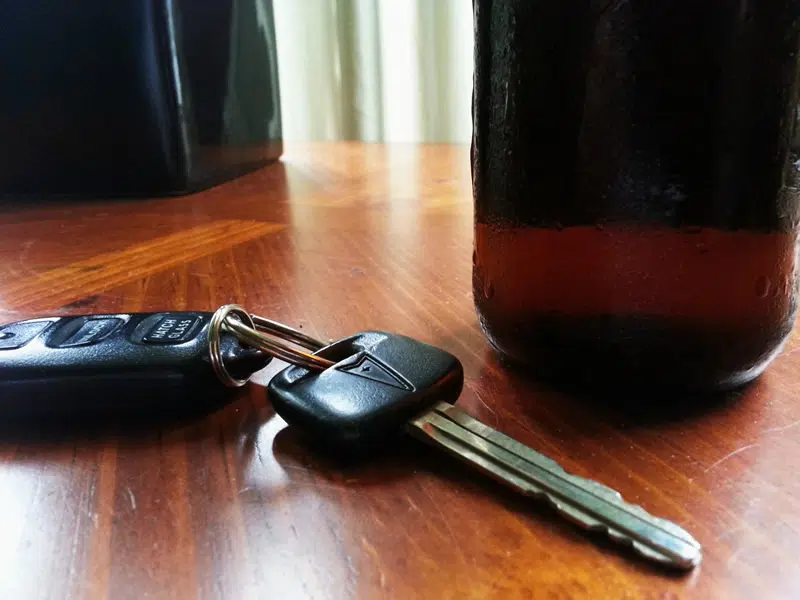 The Government of Saskatchewan is trying to address the province's impaired driving problem by launching five separate pilot projects. The initiatives include Drive Dollars. For example, people can contribute $5 to their "tab", the government will contribute $5 and the designated driving service will contribute $5.  The province says if  this pilot is successful, there is the potential taxis or other designated driving services may take part if the pilot is expanded. This will be available at Vic's Tavern in Regina during the pilot project, but may be expanded to include other establishments.
Two questions have been added to the liquor permit application, to prompt applicants to develop a plan for guests to have a safe ride home.
Sober/designated drivers at scheduled police check stops and/or routine traffic stops receive a "positive" ticket and when it is shared on social media they become eligible to win a 1-hundred-50-dollar VISA gift card.
There will be community engagement which involves police officers visiting local bars and pubs to encourage patrons to plan ahead and plan a safe ride home. This is in conjunction with a Social Media Campaign to build awareness around and promote responsible use of alcohol.
And finally those who purchase booze will notice children's drawings on the brown paper liquor store bags with the intent that it gets people talking about the consequences of impaired driving. The five pilot projects run from the August long weekend until the September long weekend.