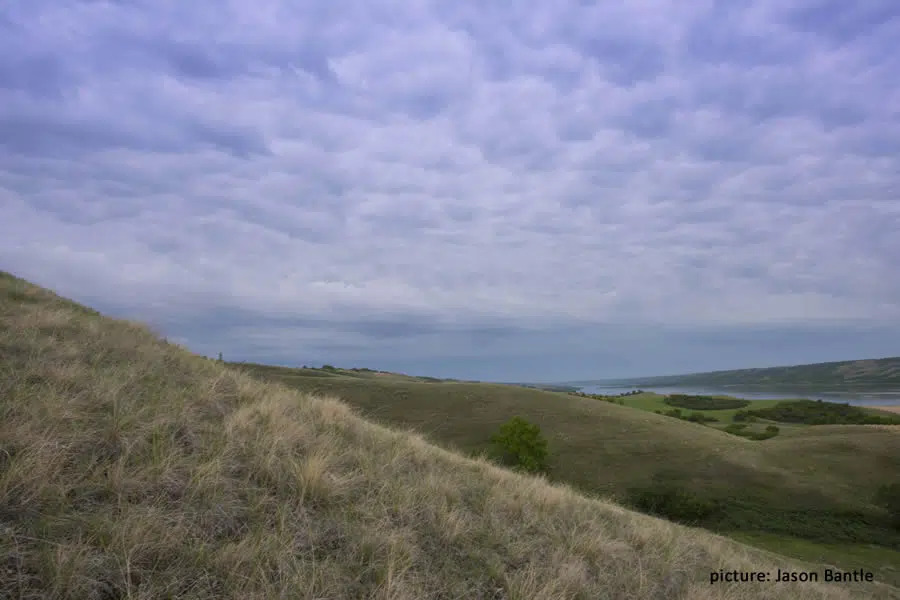 Cameron Wood, is the NCC's program director in Saskatchewan and he says the 113 hectares of land Nature Conservancy Canada purchased near Pasqua Lake is an important area for grasslands songbirds, some of those being at-risk species like Sprague's pipit. As well Wood says there is a diversity of hawks and turkey vultures which use the area. They have even found northern leopard frogs and smooth green snakes which are not common in the province, in addition to deer, moose, elk, and coyotes using the property as well.
Nature Conservancy Canada has already started a baseline inventory of a newly purchased property to understand exactly the current health of all the habitat that is there and the types of species which are currently using it. That information will be implemented into a management plan for the property.
The land purchased is in the Qu'appelle Valley which Wood says is an important corridor for wild life as it is essentially unaltered unlike the alteration of habit you see outside the valley from agriculture and other uses. The property is Aspen Parklands which are also ecologically significant as they represent the transition from open grasslands to true forest. Cameron Wood says they do allow public access, but ask that it is foot access only and people visiting the area leave no trace.