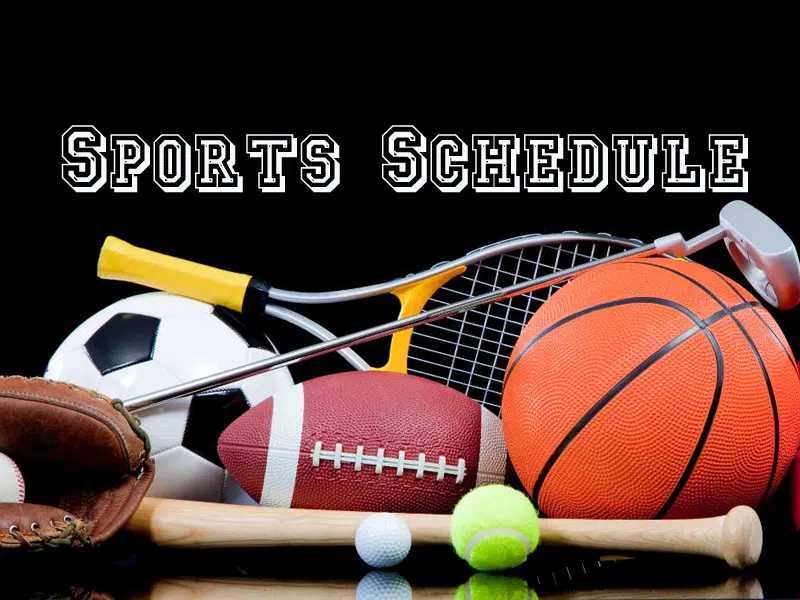 Canadian Football League–Week 7 continues and ends with 2 games:
Saskatchewan Roughriders vs Calgary Stampeders
(Game time is 7 p.m. at Mosaic Stadium in Regina. The Green and White have 3 wins, 2 losses for 6 points… good for 4th place in the West Division. Calgary has 5 wins, 0 losses for 10 pts…good for 1st place in the West.)
Ottawa RedBlacks at Hamilton Tiger-Cats—2 p.m.
**********
There's live thoroughbred horse racing tonight at Marquis Downs. First post time is 6:35 p.m.
**********
Hockey Canada's Summer Under-18 Men's Team Selection Camp starts today in Calgary. Among the 44 players vying for a spot on the Canadian team that will take part in the re-branded Hlinka-Gretzky Cup are goaltender Nolan Maier and centre Kirby Dach of the Saskatoon Blades, plus winger Cole Fonstad of the Prince Albert Raiders. The Hlinka-Gretzky Cup runs August 6th through 11th in Red Deer and Edmonton.
**********
The following Provincial Fast-pitch Softball Championships continue today and run through tomorrow…
Women's "C", 13 teams, in Moose Jaw.
Men's "C", 14 teams, in Earl Grey.
**********
The following Provincial Baseball Championships continue today and run through tomorrow…
Pee Wee Double A Tier 1, 8 teams, in Swift Current
Pee Wee Double A Tier 2, 10 teams, in Carnduff
Pee Wee Double A Tier 3, 10 teams, at Geoff Hughes Complex in Saskatoon
Pee Wee Double A Tier 4, 10 teams, in Moosomin
Pee Wee Double A Tier 5, 7 teams, in Weyburn
Midget Triple A, 8 teams, at Cairns and Leakos Fields in Saskatoon
Midget Double A Tier 1, 8 teams, in Unity
Midget Double A Tier 2, 8 teams, in Regina and Moose Jaw
Midget Double A Tier 3, 8 teams, in North Battleford
Midget Double A Tier 4, 6 teams, in Hanley
Midget Double A Tier 5, 5 teams, in Ponteix
Junior Triple A, 6 teams, in Regina
**********
Major League Baseball:
American League—1 day game, 6 night, including
Toronto Blue Jays at Chicago White Sox—5:10 p.m.
Inter-League—1 night game
Oakland A's at Colorado Rockies—6:10 p.m.
National League—1 day game, 6 night