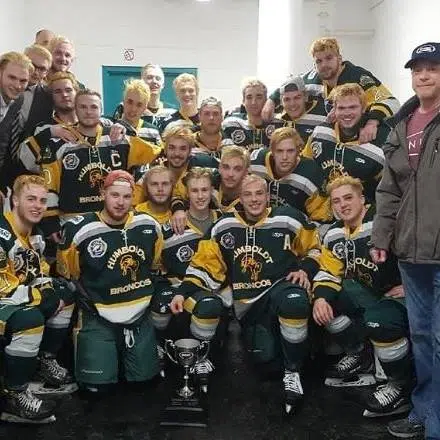 It's my Parting Shot for Weekend Short Shots…
       Had the Montreal Alouettes continued into the fourth quarter with the same rate of score as in the first quarter last night, then Johnny Manziel might've seen some game action against Edmonton. But, the Eskimos out-scored the Als 41-16 over the final three quarters and over-whelmed Montreal's pass protection to the point that nothing good would've come out of Johnny Football replacing Vernon Adams Junior at quarterback. Head coach Mike Sherman was correct, a full week of practice will do wonders for Manziel before facing his ex-Hamilton team next week!
       Has everyone given up…or have they just plum forgotten…about the storyline from the Canadian Open golf tournament? You know the one…the last time a Canadian won the P-G-A Tour stop in his back yard was Pat Fletcher…the former head professional at the Saskatoon Golf and Country Club back in 1954!
       And, if you are wondering what happened to my idea of broadcasting a Broncos' hockey game this coming season as a memorial to former Humboldt play-by-play broadcaster Tyler Bieber…well, so am I! I'm hopeful of determining whether my whimsical tweet that went viral across North America back in mid-April will become reality…or not!
       That's my Parting Shot, I'm Les Lazaruk…