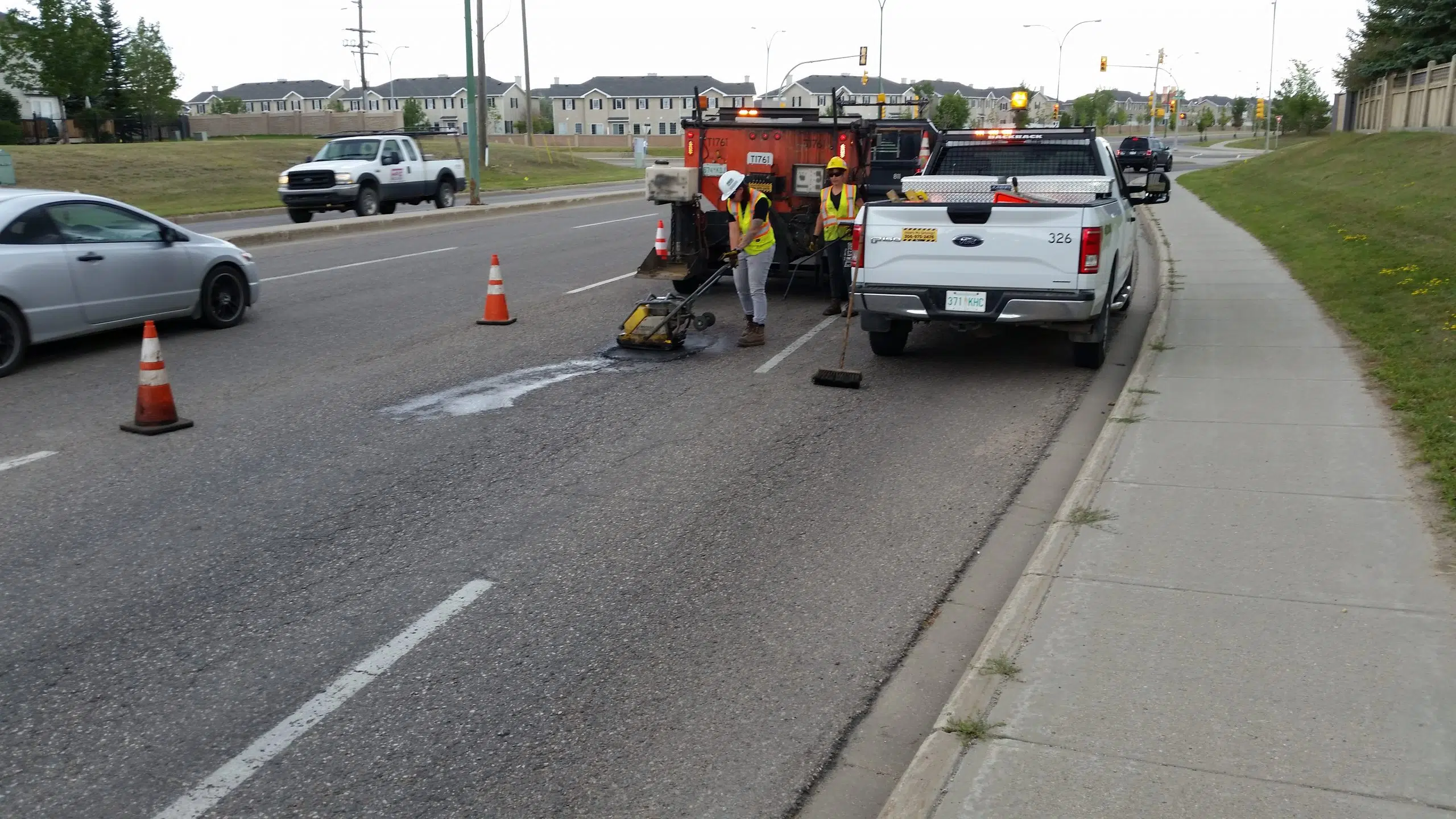 A potentially fatal accident in a Saskatoon work zone is being investigated by Saskatoon Police.
The City's Roadways and Operations Director says a semi-truck and trailer barely missed a worker while knocking over two metal construction signs, several pylons, and dragged a new infrared pothole patching machine loaded with two propane tanks about six metres.
Brandon Harris says a spark could have caused an explosion and more workers were due to arrive at the site within moments.
Harris says the July 15th incident at Circle Drive and Avenue C points to the need for drivers to slow down and take extra caution through work zones.
He added construction zone workers are subject to close calls on a constant basis and are often verbally abused by drivers.
The damage to the machine may mean cancellation of a pilot project with repair costs estimated at roughly 15-thousand dollars.