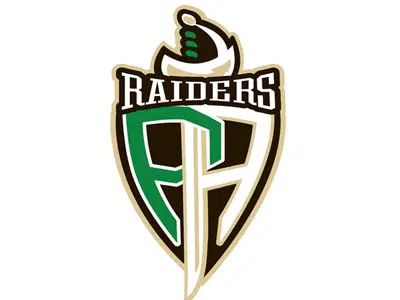 The Prince Albert Raiders acquired 20-year-old forward Noah Gregor from Victoria Wednesday.
Gregor is a San Jose draft pick, who could turn pro this season after scoring 29 goals amongst 65 points for Moose Jaw and the Royals last season. For his W-H-L career, the Beaumont, Alberta, product has 85 goals amongst 204 points in 194 games, meaning he's a big-time offensive threat. Following is the news release from the Raiders…
For Immediate Release
Wednesday, July 25, 2018
Raiders Acquire Rights To Noah Gregor
Sharks signed draft pick returning to East Division
Prince Albert, SK – The Prince Albert Raiders are proud to the announce the acquisition of the rights to 1998-born centre Noah Gregor from the Victoria Royals.
Gregor was selected in the fourth round of the 2016 NHL Entry Draft by the San Jose Sharks. The Beaumont, AB product signed his entry-level contract with the Sharks in April. Terms of the deal were not disclosed.
"Noah is an impact player," said Raiders General Manager Curtis Hunt. "Although he is a signed player, we felt it was worth the opportunity to acquire his rights. If he's back, he will be a key player in our lineup."
Gregor, listed at 6'0 and 188 lbs, split last season between the Moose Jaw Warriors and the Victoria Royals. A third-round pick in the 2013 WHL Bantam Draft, he scored 29 goals and 36 assists in 60 games last year. He added six goals and six assists in 11 Royals' playoff games.
Over the course of his WHL career, Gregor has averaged more than a point per game, compiling 85 goals and 119 assists in 194 career games. In the post-season, he has 11 goals and 12 assists in 28 career contests.