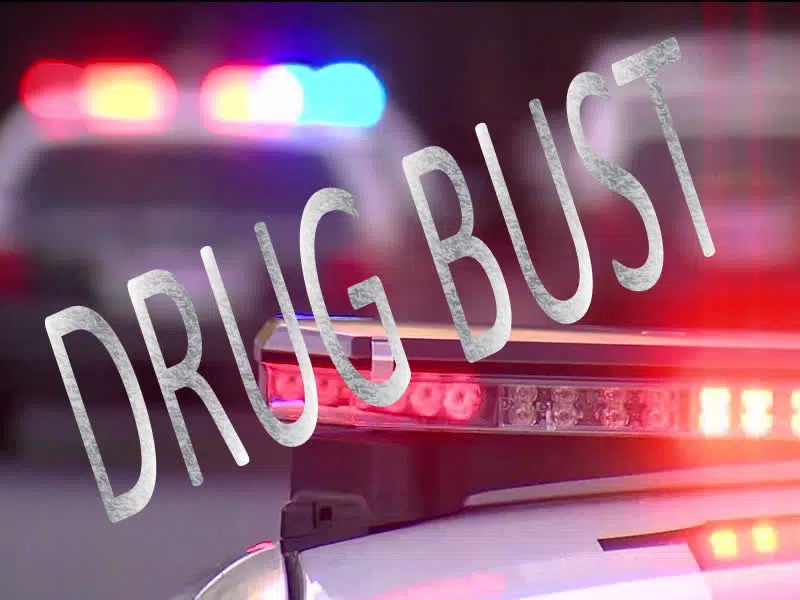 Police officers from the Estevan Combined Traffic Services Unit and RCMP officers from Carlyle and Weyburn executed a series of search warrants in the Arcola area, as part of a drug trafficking investigation .
The work began in February and continued through June and RCMP say to date, more than 130 grams of meth, more than 60 grams of cocaine, 4 grams of psilocybin, along with 7 squares of LSD, and almost 80 grams of GHB were seized.
Also in the seizure, $5-thousand cash, brass knuckles and a butterfly knife.
GHB is known as "the date rape drug" which can be poured into a drink and the victim loses consciousness, so police caution to be aware of your drink when you are at a bar, and don't accept one given to you by a stranger.
A 43 year old Arcola woman, Nancy Williamson, is facing drug trafficking and possession charges and 2 counts of possession of a prohibited weapon.
Additional charges are expected at court on August 7th.