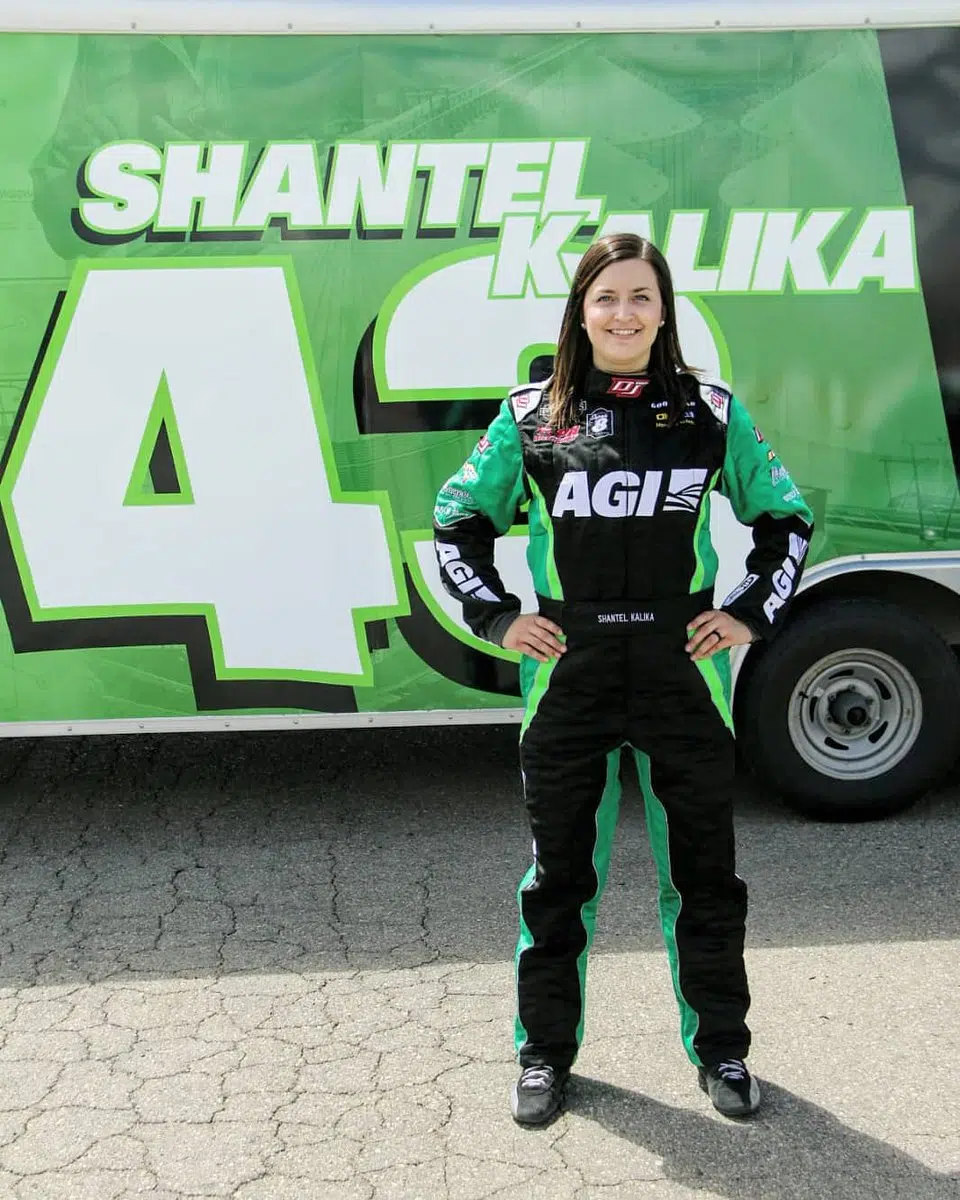 It's Race Day in Saskatoon!
The Velocity Prairie Thunder Twin 100, part of the NASCAR Canada Pinty's Series, is set to go Wednesday night at Wyant Group Raceway with 18 entries…including Shantel Kalika of Prince Albert.
Kalika, who leads the Sportsman division points standings at Wyant Group Raceway this season, finished fifth in last night's feature.
"Horse power is a big one," said the 28-year-old about the difference between running in NASCAR compared to the Sportsman class. "Bigger tires, bigger engine. The NASCAR setup is a little bit different so trying to get used to that and getting comfortable. Heat time is going to be a big thing. I've never ran with the boys there, so I'm looking forward to it and I'm really excited."
Gates open to the public at noon with racing at 6 p.m.