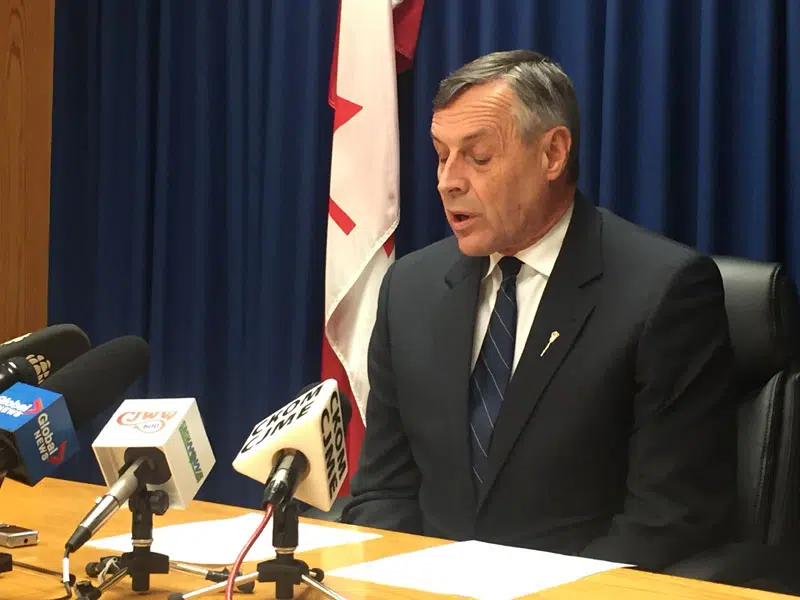 Saskatchewan's Justice Minister says there is no need for a public inquiry over the government's handling of the Global Transportation Hub.
Don Morgan admits costly mistakes were made in the land buying process. Morgan agrees their slow movement allowed speculators to swoop in, but the land and resell it at a much higher price.
However Morgan feels the auditor general's investigation and report would make a public inquiry redundant.
The government is interested in selling the Regina project but Morgan says there is no potential buyer or time line. He says the first step is to review what the GTH is worth and form a potential strategy.
Morgan stresses there will be no fire sale and any move toward a sale must consider the current tenants and the one-thousand people they employ.
Just because no charges were announced from the RCMP investigation into Global Transportation Hub land sales doesn't mean there wasn't any wrongdoing.
That from NDP Leader Ryan Meili who contends the fact that 28 months were spent investigating shows there are serious concerns about how the government handled the land procurement.
Meili says the NDP will continue to hold the Sask party to account because questions still remain about how and why millions of taxpayers' dollars were wasted in this expensive land flip.
When candidates were running for the SaskParty leadership, some called for a full judicial inquiry into the matter and the NDP is repeating that call.
Meili describes the handling of the GTH as cloaked by mismanagement and a serious lack of transparency with no clear answers as to why money was so badly wasted and who benefited.