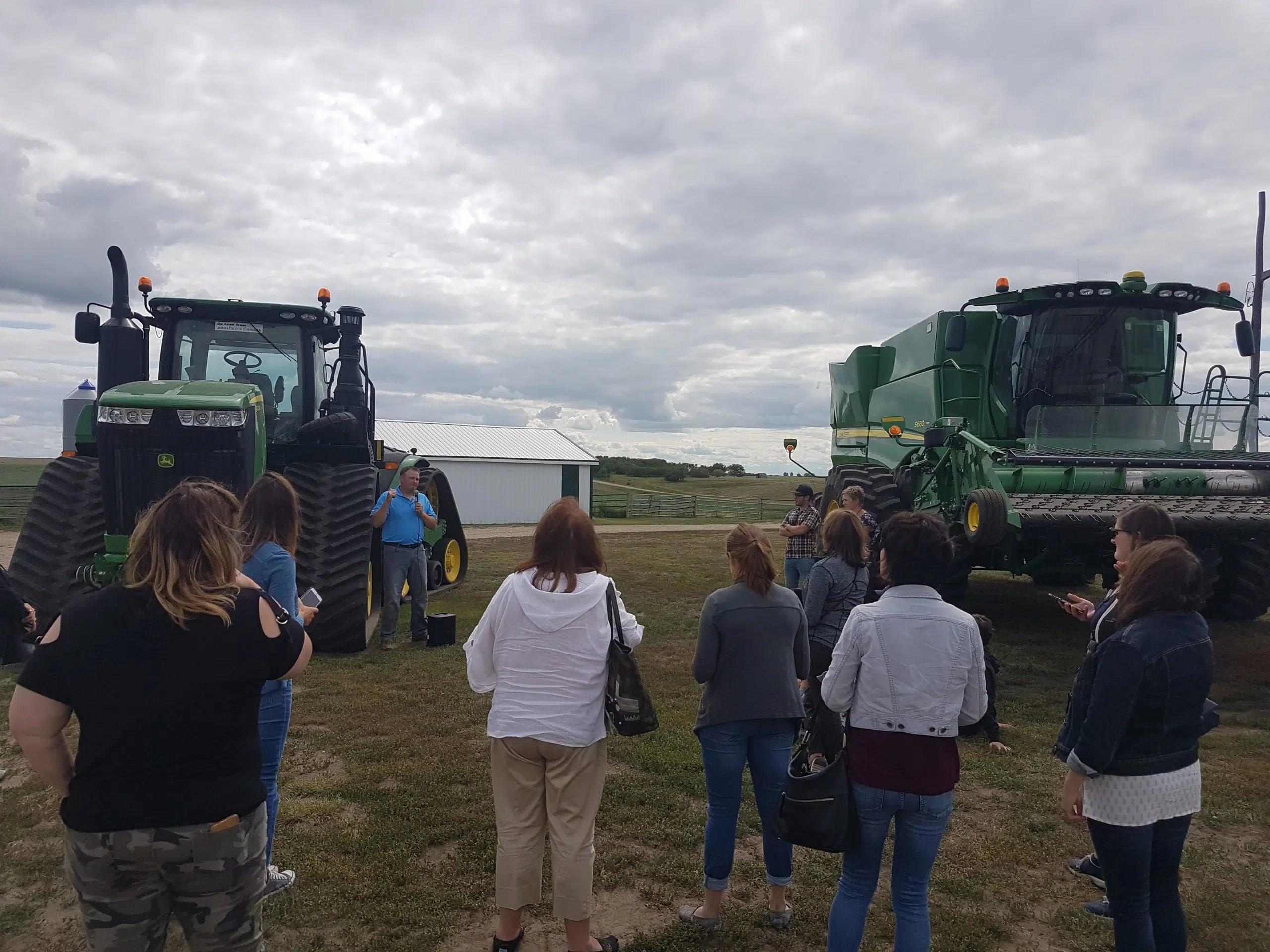 Farm & Food Care Saskatchewan is hosting a group of  'food influencers' this week.
The program brings in people in a position to have an impact on others' food choices. Examples include chefs, food writers, bloggers and dieticians.
They are visiting the Saskatchewan Food Development Centre, Lucky Bastard Distillers, Star Egg and Elkrest Dairy.
There was also an afternoon stop at Shawn Colborn's family farm near Delisle. The farm grows crops and also has beef cattle and egg production. (above picture shows tour participants of the Colborn farm)
Shawn is also President of Delisle Crops for Community, an innovative partnership which crops are grown on town land using crop inputs from sponsors. Labour and equipment are supplied by volunteers.
The proceeds from the sale of these crops goes towards community initiatives.
Tour participants also take part in seminars which provide an overview of agriculture, food safety and biosecurity, the use of pesticides and biotechnology.
More information and a short video can be viewed at https://farmfoodcaresk.org/events-and-programs/food-influencers-program/