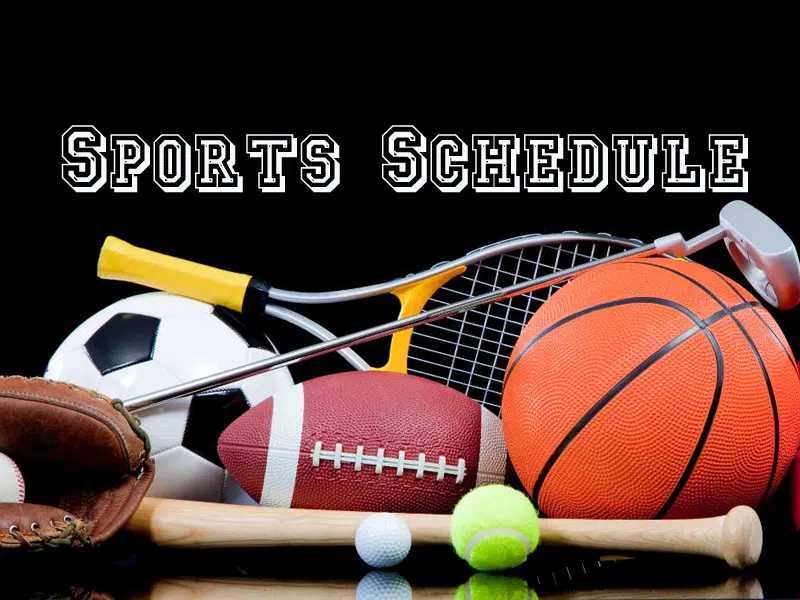 SCHEDULE FOR TUESDAY, JULY 24
The Saskatoon Stock Car Racing Association hosts the two-day NASCAR event, starting today and running through tomorrow, at the Wyant Group Raceway. Tonight's card features racing in the Pro Truck, Super Late Model and Sportsman divisons. Gates open to the public at 6 p.m. with racing at 7. Tomorrow, it's NASCAR Pinty's Series feature…the Bayer Crop Sciences-Velocity Prairie Thunder Twin 100 races. In between, there will be a Super Late Model feature. Gates open to the public at 4:30 p.m. with racing at 6.
**********
On the golf courses…
The 99th Saskatchewan Senior Men's Amateur Championship, for entrants aged 55-andover, and the Mid-Master Men's event, for golfers aged 40-andover, start a three-day, 54-hole stroke play format at Golf Kenosee. Today is Round 1 in both tournaments with the top finishers earning berths to national championships.
The 105th Canadian Women's Amateur Championship starts today and runs through Friday in Vancouver. There are two components to the tournament. The inter-provincial team competition runs today and tomorrow, 36 holes of stroke play. The individual tournament is four rounds, 72-holes of medal play. Four golfers from Saskatchewan are taking part, including provincial champion Carla Odnokon of Saskatoon.
**********
Saskatoon Amateur Softball Association:
Bob Stayner Women's Division
Synergy vs White Sox Selects Under-19s—6:45 p.m. at Glenn Reeve #3
Vic Loewen Women's Division—4 games at 6:45 p.m.
Mystics vs Grand Aces at Glenn Reeve #4
Red Selects Under-19s vs Grizzlies at Glenn Reeve #5
Solar Eclipse vs Twin City Angels Under-19s at Glenn Reeve #6
Connexion vs Aftershock ay Glenn Reeve #7
Keith McLean Men's Division—2 games at Joe Gallagher Field
Diamondbacks Under-23s vs Angels—6:45 p.m.
Diamondbacks Under-23s vs Cubs—late game
Ken Gunn Men's Division—doubleheader at Bob Van Impe Stadium
Conquest Coyotes Under-23s vs Saskatoon Selects Under-19s—6:45 p.m.
**********
Major League Baseball:
American League—6 night games, including
Toronto Blue Jays vs Minnesota Twins—5:07 p.m.
Inter-League—3 night games
National League—6 night games
**********
The Canadian Football League is idle until Thursday when Week 7 of the season starts with Edmonton at Montreal. The Saskatchewan Roughriders are off until Saturday when they host the Calgary Stampeders. Game time is 7 p.m. at Mosaic Stadium in Regina. The Green and White have 3 wins, 2 losses for 6 points…tied for 2nd place in the West Division. Calgary has 5 wins, 0 losses for 10 pts…good for 1st place in the West.
**********