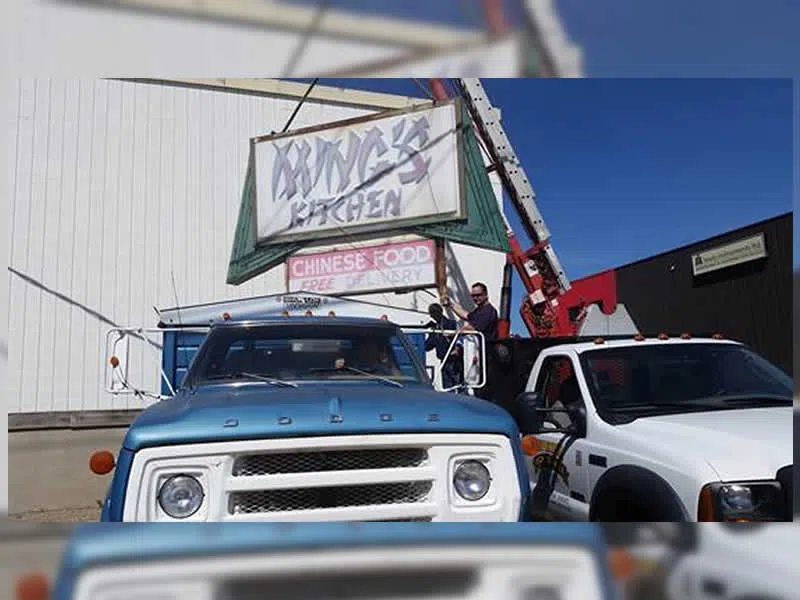 A public arts charity has saved what some might consider an iconic part of Saskatoon's downtown.
The group that calls themselves Mendel's Murals were integral in saving the William Perehudoff murals that were in the old Intercontinental Packers building that are now installed at the Remai Modern Art Gallery of Saskatchewan.
They also helped the Filipino community after their mural was accidentally painted over in 2009.
The group's latest save is the Ming's Kitchen neon sign that has hung out front of the building on 2nd Avenue since 1973.
Henry VanSeters says the construction safety fences were going up as they were cutting the sign down.
There was a time when neon signs were featured all through downtown and other business areas, but Ming's is one of the last.
Now that they have the sign, it will be restored and then comes the question of what to do with it.
The non-profit public arts group suggests a neon museum installed on an exterior wall for everyone to see might be an idea.