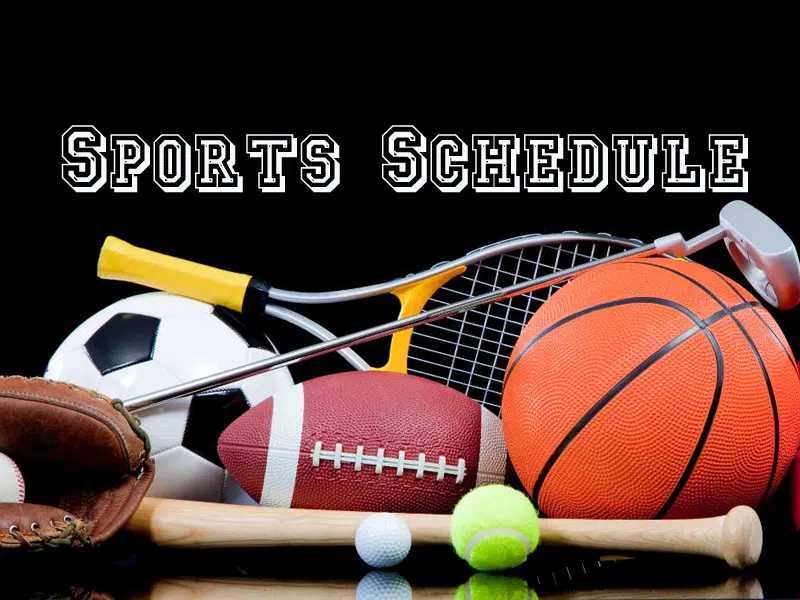 SCHEDULE FOR MONDAY, JULY 23
Saskatoon Amateur Softball Association:
Bob Stayner Women's Division—2 games at 6:45 p.m.
Selects Under-19s vs Lady Diamondbacks at Glenn Reeve #3
G-Force Under-23s vs Tigers at Glenn Reeve #4
Vic Loewen Women's Division—3 games
Elite Under-23s vs Aftershock—doubleheader at 6:30 p.m. at Glenn Reeve #5
Renegades vs Mystics—6:45 p.m. at Glenn Reeve #6
Ken Gunn Men's Division—4 games
Selects Under-16s vs Selects Under-19s—doubleheader at 6:45 p.m. at Bob Van Impe Stadium
Conquest Coyotes Under-23s vs Saskatoon Toon Town Thunder—6:45 p.m. at Joe Gallagher Field
Delisle Pride Under-19s vs Maymont Aces—late game at Joe Gallagher Field
**********
Major League Baseball:
American League—6 night games, including
Toronto Blue Jays vs Minnesota Twins—5:07 p.m.
Inter-League—1 night game
Pittsburgh Pirates at Cleveland Indians—5:10 p.m.
National League—6 night games
**********
The Canadian Football League is off until Thursday when Week 7 of the season starts with Edmonton at Montreal. The Saskatchewan Roughriders are idle until Saturday when they host the Calgary Stampeders. Game time is 7 p.m. at Mosaic Stadium in Regina. The Green and White have 3 wins, 2 losses for 6 points…tied for 2nd place in the West Division. Calgary has 5 wins, 0 losses for 10 pts…good for 1st place in the West.
**********