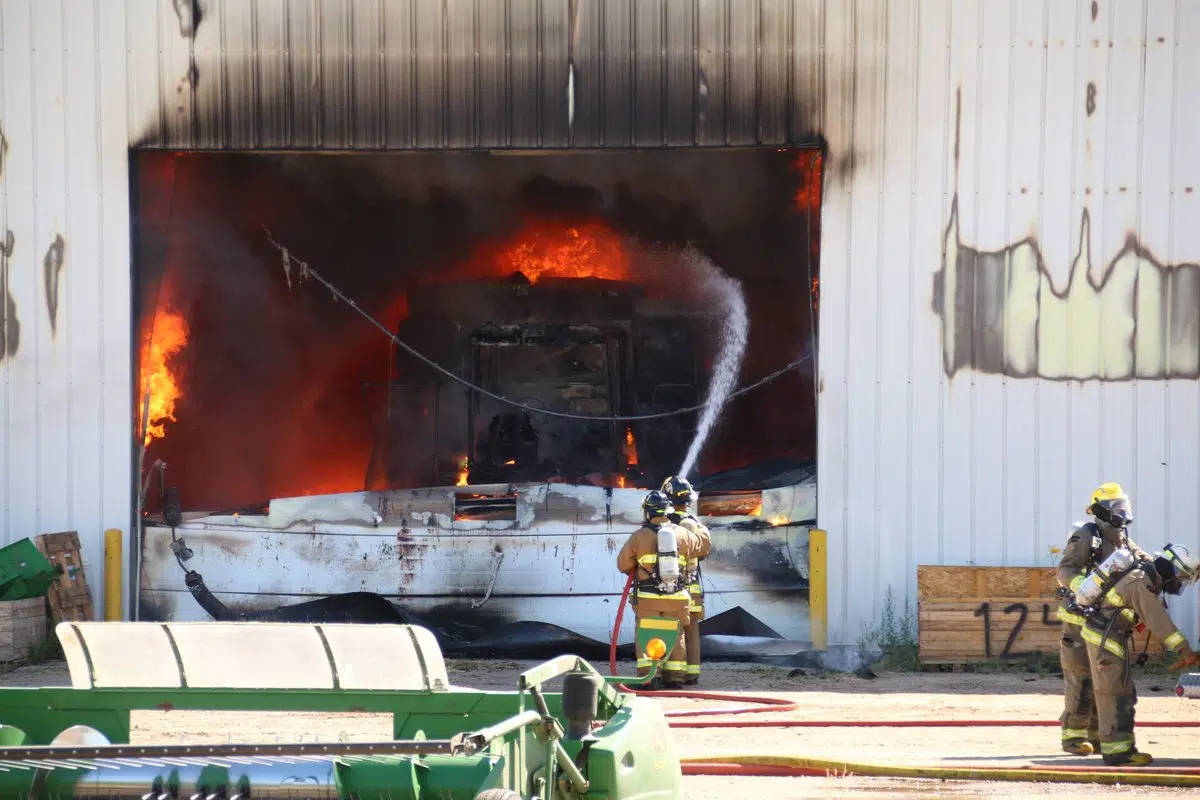 Cervus Equipment says the local fire department was notified by nearby residents who noticed flames coming from the John Deere dealership in Rosthern yesterday morning.
The call came in around 10 a.m. on Sunday morning. No one was injured in the fire, or fighting the fire, and it was put out around 3 p.m. Sunday afternoon.
Cervus Equipment President and CEO is Graham Drake, "My sincere appreciation goes out to everyone who reported and responded to this incident.
Janna Ens, an eyewitness, says at one point the entire back of the building was engulfed in flames.
During the emergency officials ordered old water trucks taken out of retirement for use in the firefighting effort, while police closed or limited traffic on nearby highways 11 and 312.
Drake says their top priority is safety, "Right now we're focused on ensuring the area is safe."
Damage is expected to run into the millions of dollars.
(Photo courtesy of Peter Baran/Twitter)