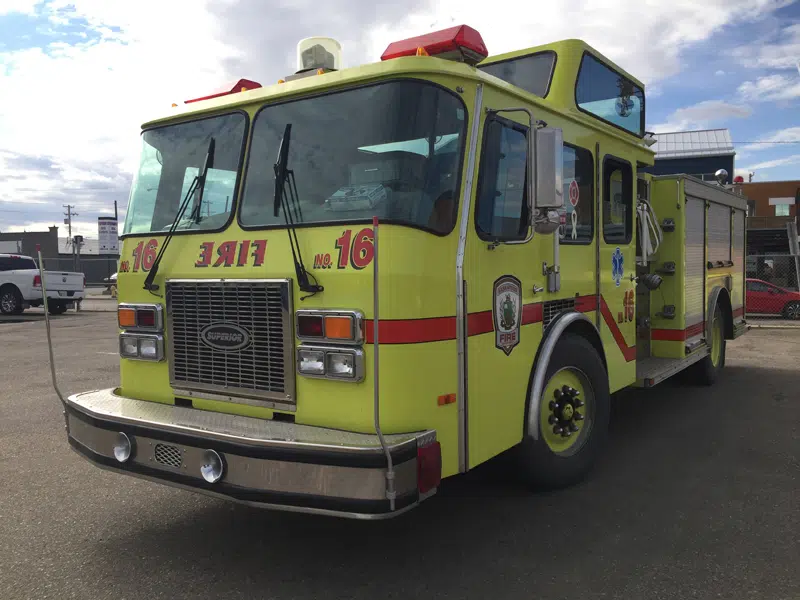 Three homes, two of which were under construction, two pick up trucks and several large trees, were damaged by a fire in Saskatoon's Montgomery neighbourhood Sunday afternoon.
Multiple 911 calls came rolling in around 12:20 p.m. about a fire at a home in the 1200 block of Crescent Boulevard.
The Saskatoon Fire Department says their first truck arrived within five minutes.  Originally, three Fire Engines, one Aerial Ladder Truck and one Heavy Rescue Truck were dispatched to the scene. Firefighters utilized multiple hose lines to attack the blaze. As the fire spread to the third home, one additional Fire Engine was called in.
A cause has yet to be determined and there is no damage estimate at this time. No one was hurt because of the fire.