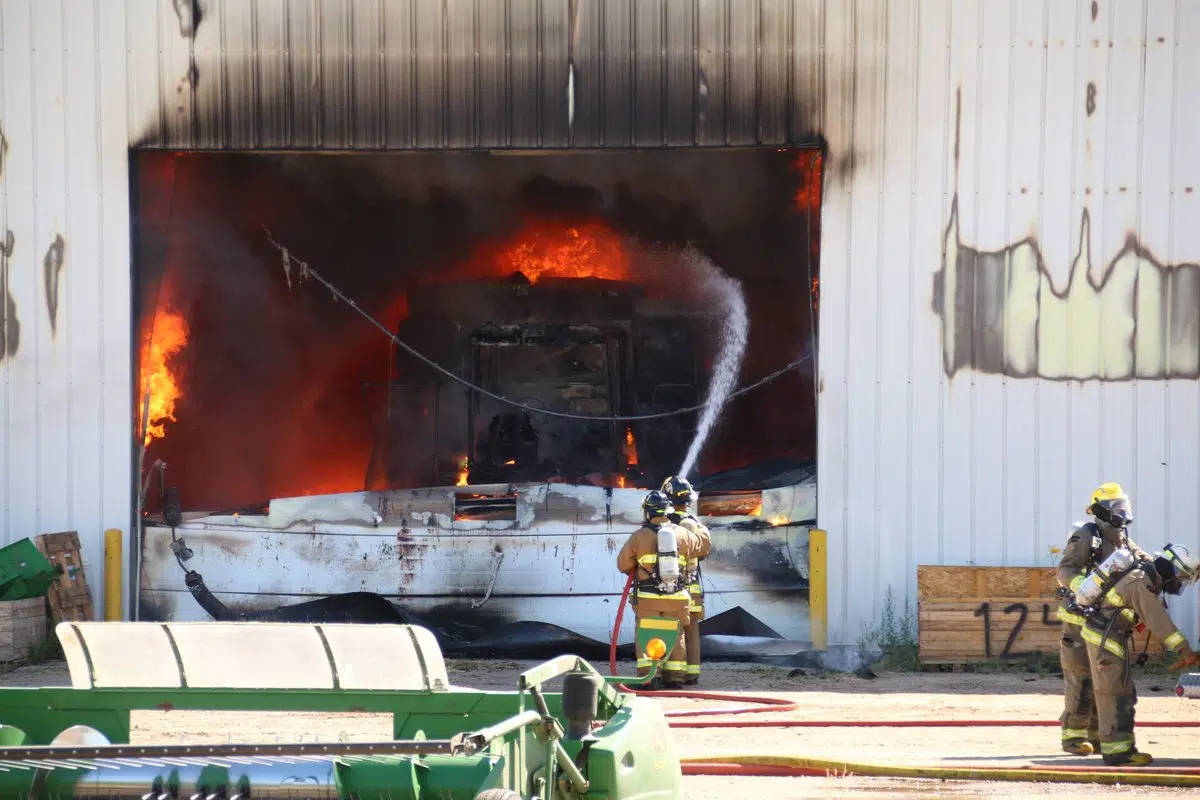 A fire broke out Sunday morning at a Rosthern farm equipment dealership.  Crews were called out to battle the blaze that broke out at the Cervus Equipment John Deere dealership.
Several fire departments were called in and company workers tried to salvage as much equipment and material as possible.
Janna Ens, an eyewitness said fire crews looked to have the fire under control around 11:30 this morning.
"Very much settled down right now. The back of it was engulfed in flames but it's mostly burnt out now."
The call about the fire came into emergency responders around 10 Sunday morning. Few other details were provided by any officials including damage estimate, cause or possible injuries.
(Photo courtesy of Peter Baran/Twitter)