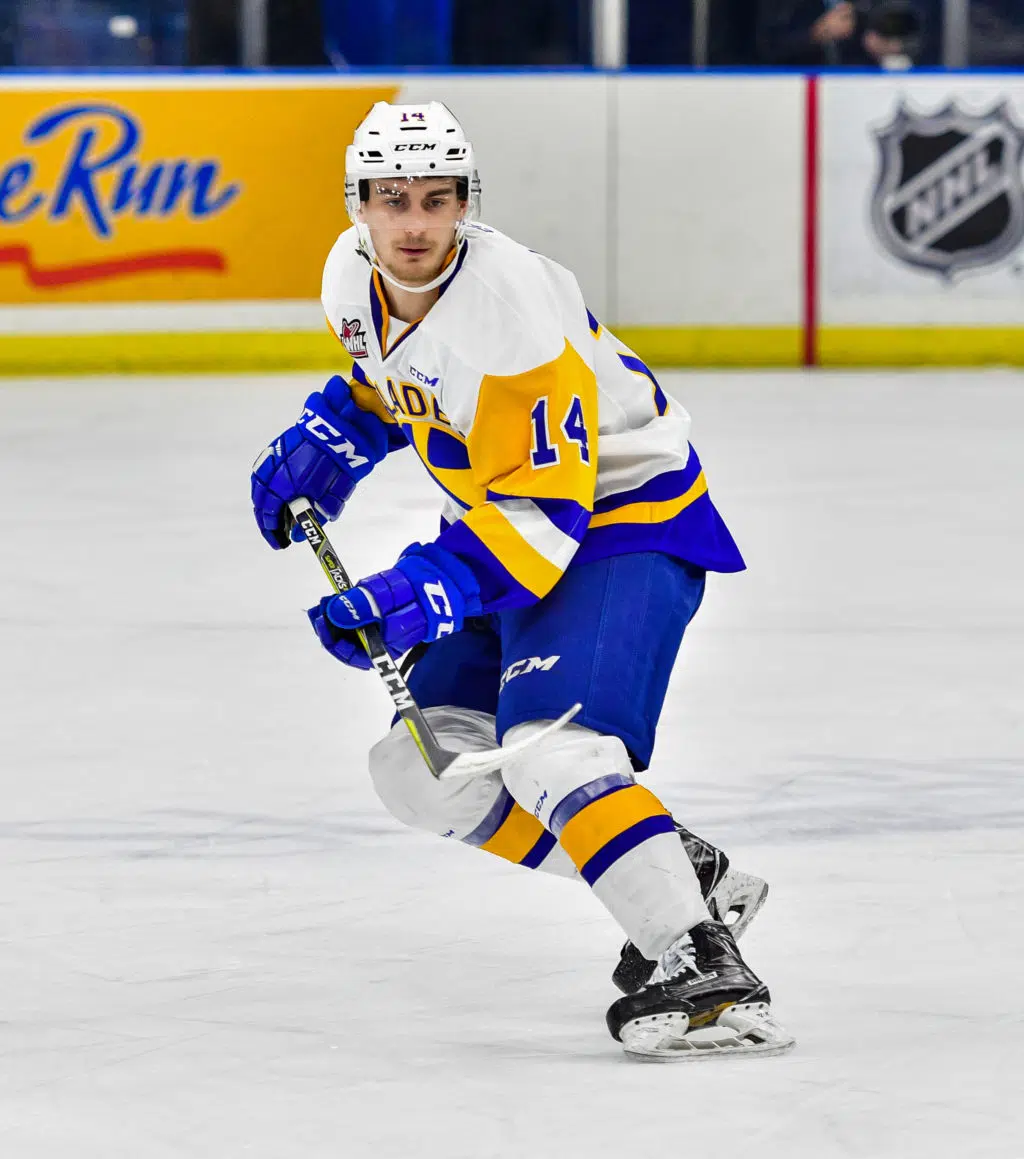 The Saskatoon Blades traded 18-year-old left winger Tyler Lees (pictured) to Victoria Thursday for a conditional seventh round Bantam draft pick in 2019.
The Regina product was originally drafted by the Bridge City Bunch in the fifth round in 2015. Lees scored twice, both game winners, in 32 games this past season with the Blue and Gold. He also added an assist. Following is the news release from the Blades…
The Saskatoon Blades have traded 2000 born forward Tyler Lees to the Victoria Royals in exchange for a conditional 7th round draft pick in 2019.
Lees, originally from Regina, appeared in 32 games for the Blades last season, tallying 2 goals, 1 assist, and 20 penalty minutes. In 2016-17, Lees scored one goal in seven games with Saskatoon. He was originally drafted by the Blades in the 5th round in 2015.