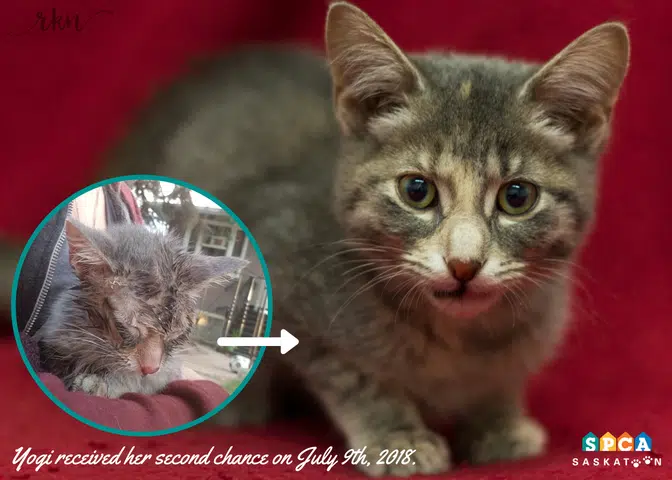 The Saskatoon SPCA, in a Facebook post, is telling the story of the torture of a kitten.
The kitten, now named Yogi, is recovering after witnesses saw a group of teens spraying the kitten with pepper spray as it was strung up to a swing in a local playground, screaming.
The Facebook post says the teens fled when they realized they'd been seen. After witnesses contacted the SPCA's emergency after-hours staff, the kitten was rushed to the Western College of Veterinary Medicine, where special medication was applied to ease its burning eyes and skin.
The Saskatoon SPCA says Yogi needs continued treatment for an eye and other injuries, and will be put up for adoption when she is ready.