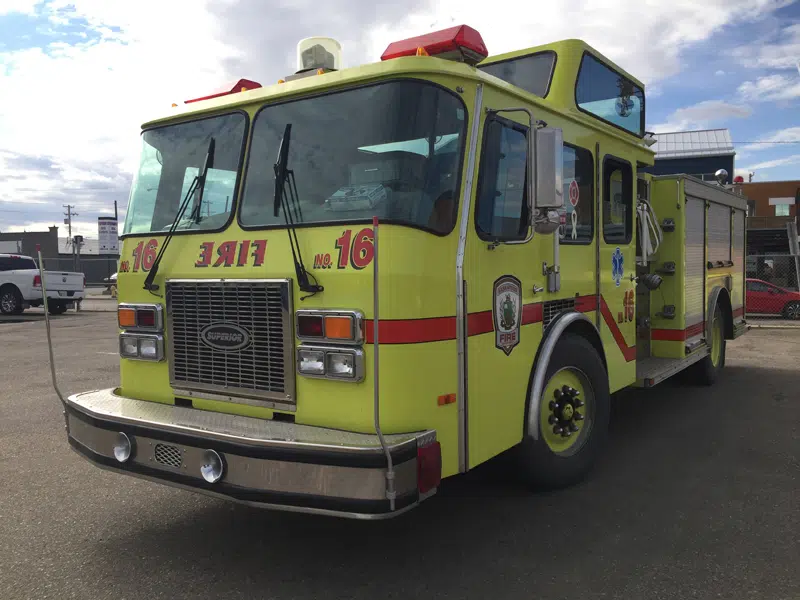 The Saskatoon Fire Department has officially commissioned its newly relocated Fire Hall Number 3.
The fire hall, on Clarence Avenue South, is intended to take up less space; be more about densification and less about urban sprawl as the city grows to a population of 500-thousand.
That according to Fire Chief Morgan Hackl. Hackl feels the new two-storey fire hall, which has a fire pole, fits in well with the Avalon neighbourhood and church next door plus they've built in two community rooms that can be used for their own training purposes.  In the future he envisions it being shared with the community associations and church as well as being used for future wellness clinics and car seat clinics.
The Fire Chief says, through mapping studies, their Clarence Avenue location showed the Saskatoon Fire Department would be able to serve the citizens of the southeast corner of the city better.
Hackl notes they determined that relocating an existing fire hall to Clarence Avenue would save them more than 3 million dollars a year in staffing . That is how much it would cost if they had to staff 20 people in an additional fire hall on the Melville Street property they already own.
Two of the city's other fire stations have fire poles and the last fire station to open was in the Rosewood area in 2011. Fire inspectors will work out of the old fire hall number 3 on Taylor Street near York Avenue and the building will also be used for storage space.