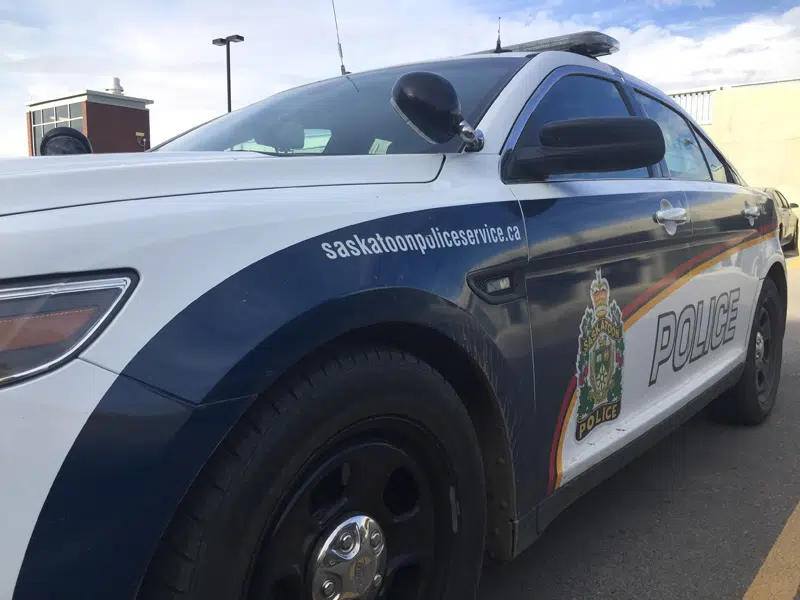 Saskatoon Police have charged a 21 year old Saskatoon man with a laundry list of theft and weapons charges after what is described as an evade police incident around 12:45 a.m. on Tuesday.
Patrol officers say they noticed a black pick up truck with what they suspected was a stolen licence plate, in the 100 block of 33rd Street West. Police tried to pull the truck over but the driver took off out of the city north on Highway 11.
The chase was called off but officers saw the truck come back into the city a short time later and say a gun was aimed out the window towards police at one point in the now ongoing pursuit.
A stud belt was successfully deployed and the truck came to a halt in the 200 block of 3rd Avenue north.
A replica firearm and ammunition were seized. The truck and the mismatched licence plate were both found to be stolen.  The 21 year old man is charged with Possession of Stolen Property Over $5000, Possession of Stolen Property Under $5000, Evade Police, Dangerous Driving, Possession of a Weapon Dangerous to the Public, Pointing a Firearm, Possession of a Prohibited Weapon and Possession of Prohibited Ammunition.