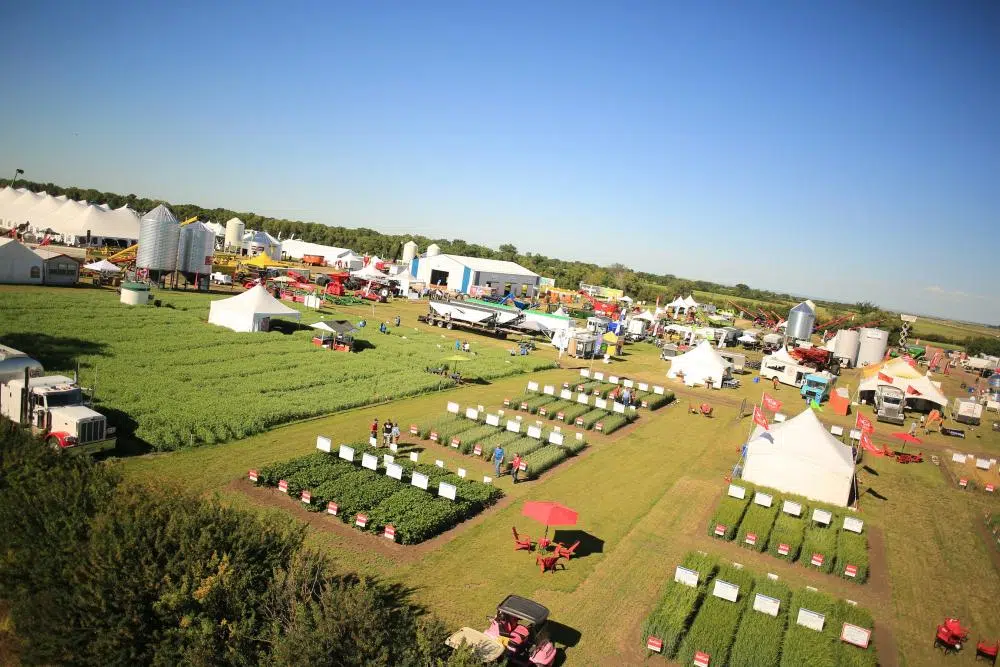 Western Canada's largest outdoor farm expo runs Tuesday through Thursday (July 17-19), near Langham, about 15 minutes northwest of Saskatoon on Highway 16.
Ag in Motion show director Rob O'Connor says the event is popular with farmers and exhibitors.
"It's an outdoor event on 640 acres of farmland. It really gives the farmer an opportunity to see the equipment and crop plots in the environment that they work in."
Ag in Motion continues to expand in its fourth year.
"We're up to 457 exhibitors this year, more than double the first year. The attendance keeps growing by leaps and bounds as well," says O'Connor.
There are 300 acres of crops on site, including 15 acres contained on small plots with the show grounds.
Companies will host live demonstrations of equipment for seeding, tillage and haying. There is also a special area for dairy and beef producers.
Complete show details can be found at
https://aginmotion.ca/#filter=.platinum
(Above photo: courtesy of Glacier Media)