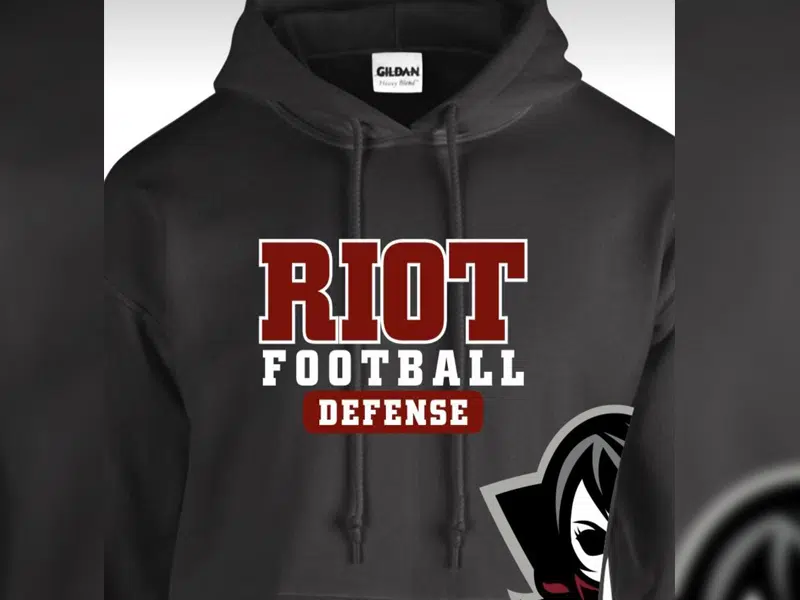 Melville RCMP have obtained a rendering of a hoodie the suspect was wearing during an incident that occurred around 4 p.m. Thursday when Melville RCMP responded to a complaint of a reported kidnapping that took place at a property south of Melville.
The suspect was wearing a Regina Riot hoodie with the word defense written in white on the front.
The RCMP say a very limited number of these hoodies are in existence and anyone who has seen someone in possession of this hoodie is asked to contact the RCMP, Regina Police or Crime Stoppers.