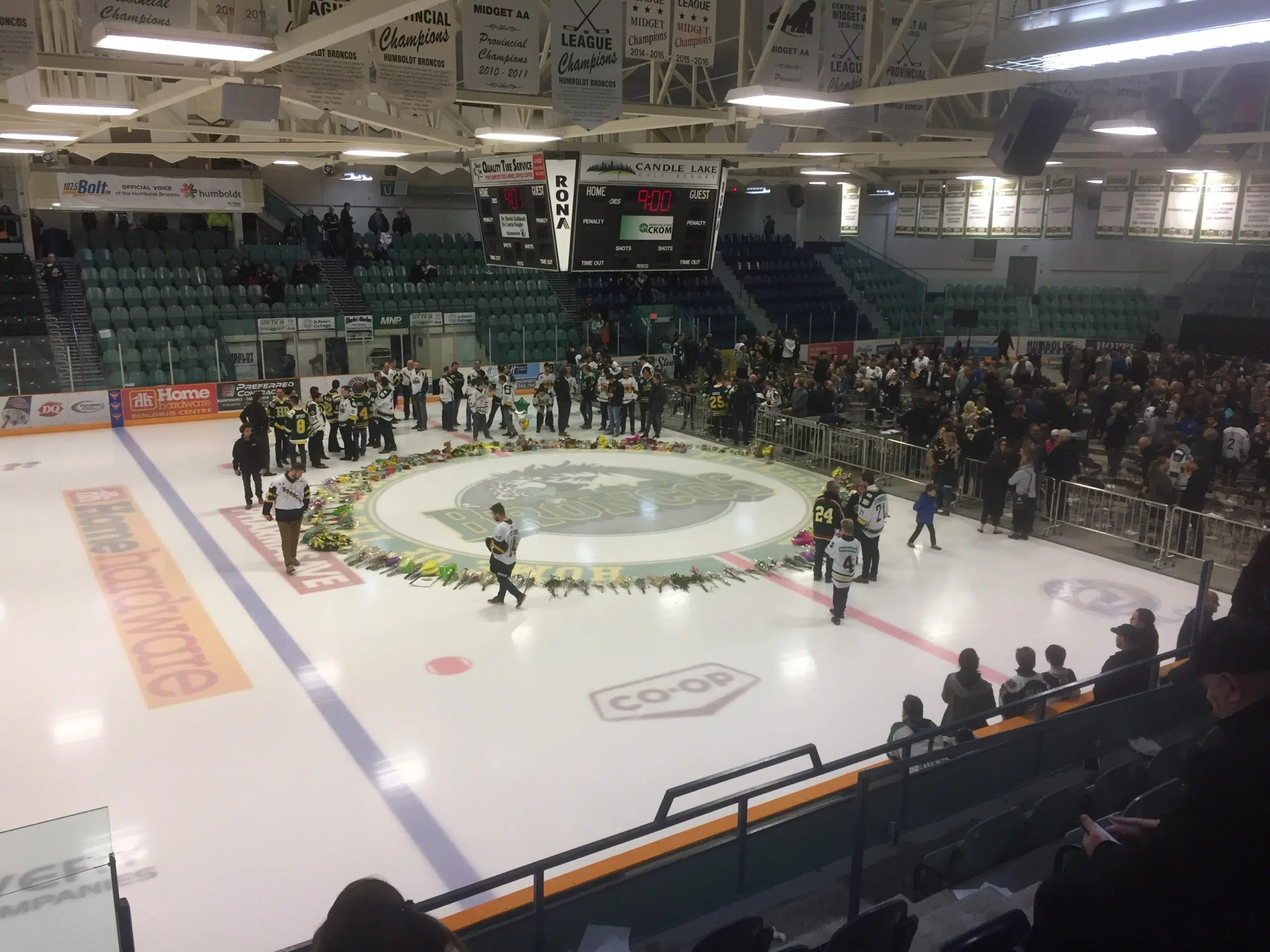 Some of the first responders who attended the scene of the fatal Humboldt Broncos bus crash got a much-needed break from their duties this past week.
Wounded Warriors Canada invited about a dozen responders to a resort community in Prince Albert National Park.
Director Phil Ralph says the program allowed responders to relax with their families and others who were involved in the response.
The Broncos were on their way to a junior hockey playoff game on April 6th when their bus and a semi-truck collided in rural Saskatchewan.
(The Canadian Press)