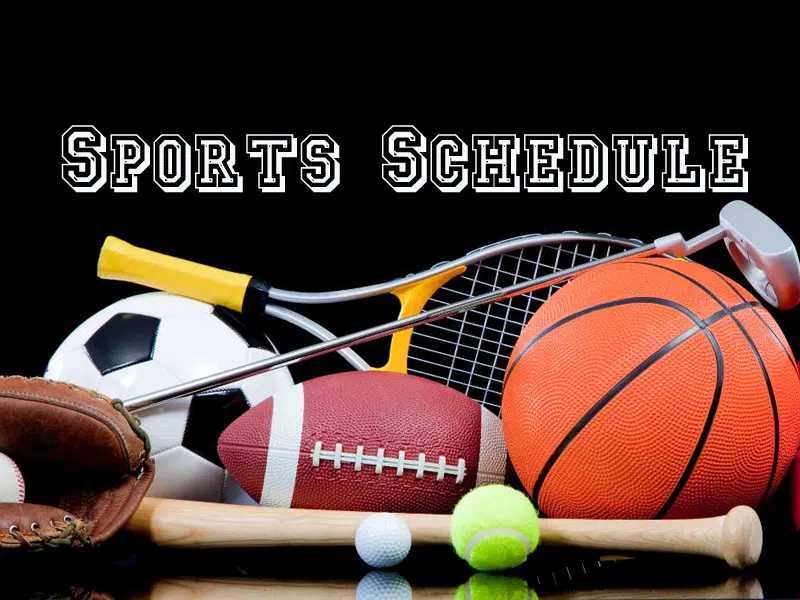 SCHEDULE FOR TUESDAY, JULY 10
A pair of provincial golf championships continue today and run through tomorrow at the Moon Lake Club near Saskatoon. The 68th Junior Women's Amateur, with 10 entrants, and the 92nd Junior Men's Amateur, with 54 competitors, will each play three rounds of stroke play. The low four in each event will advance to represent Saskatchewan at the respective Canadian championships.
**********
World Cup of Soccer in Russia:
France vs Belgium—Noon
(Winner advances to Sunday's final against the winner of tomorrow's semi-final between England and Croatia.)
**********
The World Baseball-Softball Confederation's 12th Junior Men's Softball World Championship continues today and runs through Sunday in Prince Albert. Canada is one of 13 countries taking part. The teams are split into two pools for round-robin preliminary play, followed by playoffs. Canada has 3 wins, 0 losses…tied for 1st place in Pool B. On Canada's schedule today…
Canada vs New Zealand—8 p.m. at Prime Ministers Park, Field 1
**********
Saskatoon Amateur Softball Association:
Bob Stayner Women's Division
White Sox Selects Under-19s vs Lady Diamondbacks—6:45 p.m. at Glenn Reeve #3
Vic Loewen Women's Division—4 games at 6:45 p.m.
Mystics vs Grand Aces at Glenn Reeve #4
Red Selects Under-19s vs Grizzlies at Glenn Reeve #5
Solar Eclipse vs Twin City Angels Under-19s at Glenn Reeve #6
Lunar Eclipse vs Riot at Glenn Reeve #7
elects Under-19s—doubleheader at 6:30 p.m.
Lisa Down Women's Division—2 games
O-T-P vs O-B-I—doubleheader at 6:30 p.m. at Glenn Reeve #8
Ken Gunn Men's Division—4 games
Saskatoon Merchants vs Conquest Senior Capitals—6:45 p.m. at Joe Gallagher Field
Saskatoon Padres vs—6:45 p.m. at Bob Van Impe Stadium
Conquest Senior Capitals vs Saskatoon Selects Under-16s—late game at Joe Gallagher Field
Delisle Pride Under-19s vs Saskatoon Selects Under-19s—late game at Bob Van Impe Stadium
**********
Major League Baseball:
Inter-League—3 night games
Toronto Blue Jays at Atlanta Braves—5:35 p.m.
American League—6 night games
National League—6 night games
**********
The Canadian Football League is off until Thursday when Week 5 of the season starts with Calgary at Ottawa. The Saskatchewan Roughriders are idle until Thursday, July 19th when they visit the Hamilton Tiger-Cats. The Green and White have 2 wins, 2 losses for 4 points…tied for 2nd place in the West Division. Hamilton has 2 wins, 2 losses for 4 points…tied for 1st place in the East Division. The Riders next home game is Saturday, July 28th against the Calgary Stampeders. Game time is 7 p.m. at Mosaic Stadium in Regina.
**********