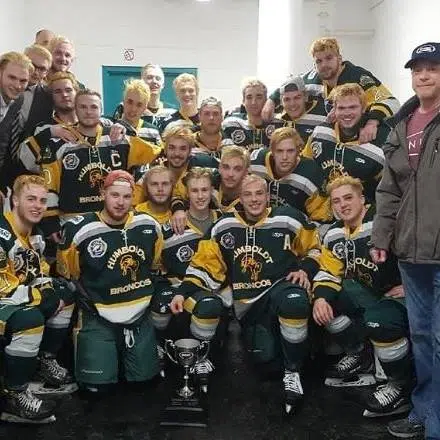 The father of one of the hockey players killed in the Humboldt Broncos bus crash says he felt empty as he caught the eye of a truck driver accused in the case.
Scott Thomas — whose son Evan died in the April 6th crash — says he felt compelled to be in court in Melfort, Tuesday as Jaskirat Singh Sidhu was released on one-thousand dollars bail.
The 29-year-old from Calgary, is charged with 16 counts of dangerous driving causing death and 13 counts of dangerous driving causing bodily injury.
The case was put over to August 21st and Sidhu has been ordered not to drive and must surrender his passport.