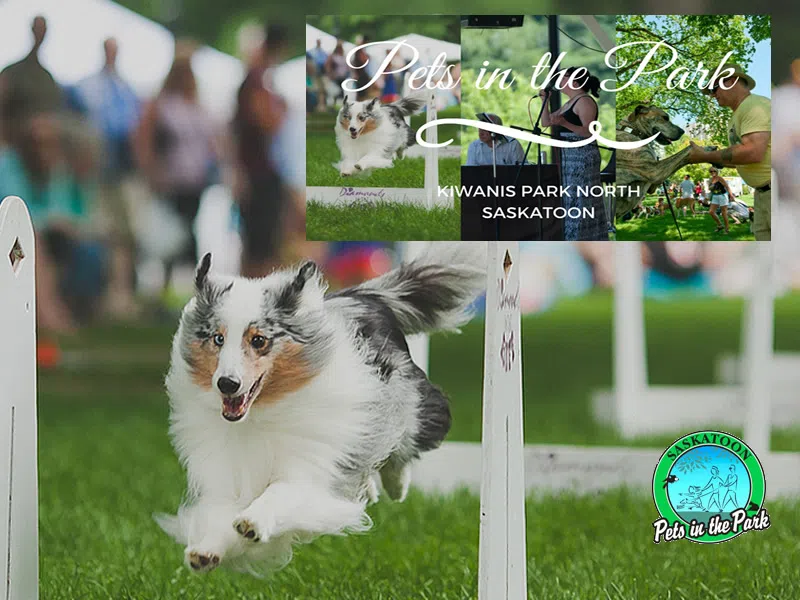 There is only one day of the year that Kiwanis Memorial Park in Saskatoon allows animals and that is Sunday.
It is the 12th Annual Saskatoon Pets in the Park which is a fundraiser for New Hope Dog Rescue, the Saskatoon SPCA and SCAT Street Cat Rescue.
Organizer Colleen Wilson says last year they raised over 70 thousand dollars and this year hope to raise more than 75 thousand dollars. Proceeds from all food and services purchased on site goes to the three charities.