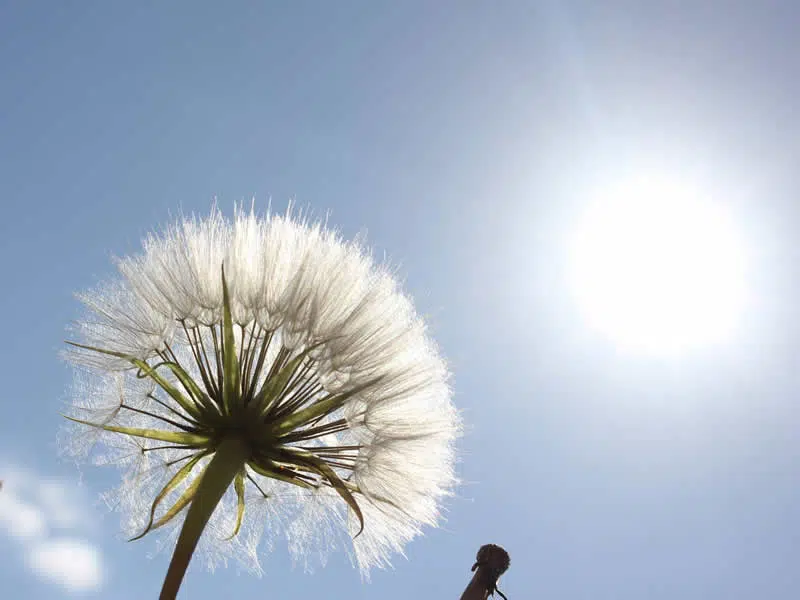 It's not the heat, it's the humidity and in some cases it's both.
That's when Environment Canada's heat warnings take effect.
There are heat warnings north of Saskatoon in the Prince Albert area and in a band west to east across the province and also further south including Regina, Moose Jaw, Fort Qu'Appelle, Weyburn and Assiniboia.
Meteorologist Terri Lang says the reason there is no heat warning for the rest of southern Saskatchewan is there is a line south of Lloydminster and Prince Albert where the temperature or humidex has to be a bit hotter than it does further north.
It's about a person's ability to adjust to warmer temperatures, so those acclimatized to a bit cooler weather would feel exteme heat and humidity more acutely.
Lang advises to keep in mind seniors and children and those with health conditions, because as the fatalities in Quebec have proven, prolonged heat can take a toll.
Today (Fri) is the hottest day in the forecast, but it's expected for the next week or so the temperatures will be above normal for much of Saskatchewan.
The actual numbers for enacting a heat warning for the southern part of the province is a high of over 32, a humidex of at least 38 and a low no cooler than 16 that will last for at least 2 days.
Further north, a heat warning is issued if the temperature is forecast at 29 or over, a humidex of at least 34 and a low of 14 and lasting at least 2 days.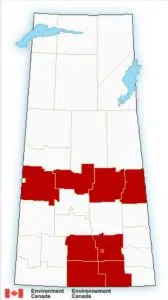 The Saskatchewan Health Authority advises everyone to take precautions in the heat wave to protect against heat rash, cramps, swelling, fainting, heat exhaustion and heatstroke.
If someone you know has been exposed to the weather and faints, has a seizure, has difficulty breathing, exhibits confusion or severe restlessness, is hot and dry with flushed skin or with a lot of sweating or has severe vomiting and diarrhea, call 911.
Stay out of the heat
Keep out of the sun during the peak hours of 11 a.m. – 3 p.m., if possible.
If you need to be outside, wear sunblock, a hat, sunglasses and light, loose fitting cotton clothes.
Avoid any extreme physical exertion and keep in the shade whenever possible.
If you don't have air conditioning at home, know where to go to cool down. Public spaces that are air conditioned include malls, leisure centres, libraries, etc.
Cool yourself down
Stay hydrated with cold water and cold drinks, avoiding excess alcohol, caffeine and hot drinks.
Eat cold foods – salad and fruit with a high water content is always a nice, light choice.
Take cool baths or showers.
Keep your environment cool
Keep your living space cool. This is especially important for infants, the elderly, and those with chronic health conditions or those who can't look after themselves (including pets).
Keep windows that are exposed to the sun closed during the day, and open windows at night when the temperature has dropped.
Look out for others
Keep an eye on isolated, elderly, ill or very young people and make sure they are able to keep cool.
Ensure that babies, children, elderly people, and pets are not left alone in stationary vehicles.
Check on elderly or sick neighbours, family or friends every day during a heat wave.
Call the HealthLine at 811 or consult your health care professional if you feel unusual symptoms or if symptoms persist