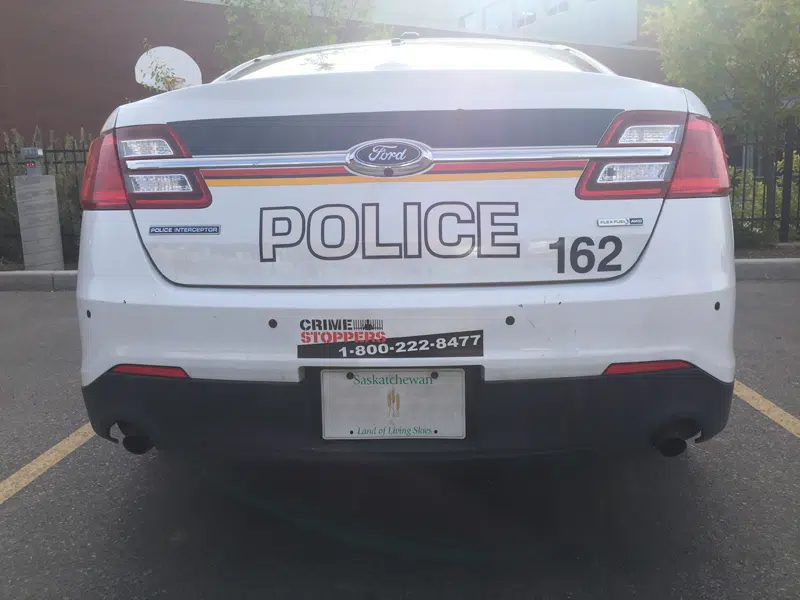 Saskatoon Police have two people in custody after a stolen vehicle ended up in a field north of the city.
Just after midnight, an officer spotted an SUV, reported stolen from Clavet, being driven erratically on 19th Street East near the Broadway Bridge. The vehicle allegedly ran red lights and an effort by police to pull it over was not successful. The Air Support Unit tracked the grey SUV north where it had become stuck near Range Road 3072 and Whelan Road. Two suspects were tracked down in nearby bushes.
A 22 year old Saskatoon man and a 21 year old Moose Jaw man face numerous charges including Possession of Methamphetamine, Dangerous Driving, Possession of Stolen Property and Evade Police. Officers also seized an air soft firearm and a quantity of meth.