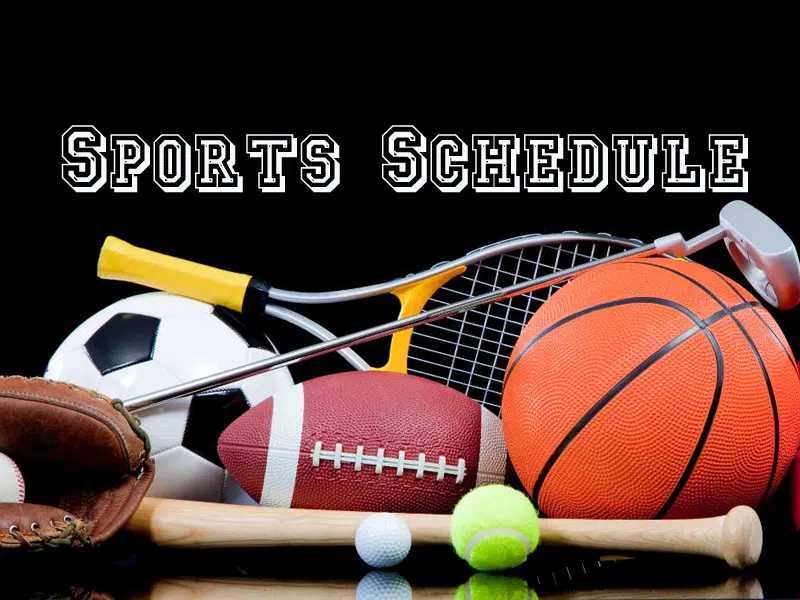 SCHEDULE FOR THURSDAY, JULY 5
Canadian Football League–Week 4 starts:
Saskatchewan Roughriders vs Hamilton Tiger-Cats
(Game time is 7 p.m. at Mosaic Stadium in Regina. The Green and White have 1 win, 2 losses for 2 points…tied for 3rd place in the West Division. Hamilton has 2 wins, 1 loss for 4 points…good for 1st place in the East Division.)
**********
The Man-Sask Long Course Swimming Championship Meet starts today and runs through Sunday at the Shaw Centre in Saskatoon. A total of 434 swimmers, between the ages of nine and 24, from Saskatchewan, Manitoba, Alberta, B-C and Ontario will take part in the meet, hosted by the Saskatoon Goldfins swim club.
**********
Saskatoon Amateur Softball Association:
Bob Stayner Women's Division
Lady Diamondbacks vs Synergy—6:45 p.m. at Glenn Reeve #3
Vic Loewen Women's Division—4 games at 6:45 p.m.
Connexion vs Red Selects Under-19s at Glenn Reeve #4
Grand Aces vs Solar EclipseG-Force Under-23s at Glenn Reeve #5
Grizzlies vs Lunar Eclipse at Glenn Reeve #6
Twin City Angels vs Riot at Glenn Reeve #7
Lisa Down Women's Division—2 games at Glenn Reeve #8
O-T-P vs Martensville Prairie Heat—doubleheader at 6:30 p.m.
Ken Gunn Men's Division—4 games
Conquest Coyotes Under-23s vs Saskatoon Selects Under-16s—6:45 p.m. at Bob Van Impe Stadium
Conquest Senior Capitals vs Hanley Merchants—6:45 p.m. at Joe Gallagher Field
Saskatoon Merchants vs Maymont Aces—late game at Bob Van Impe Stadium
Saskatoon Toon Town Thunder vs Warman Gems—late game at Joe Gallagher Field
**********
Major League Baseball:
American League—4 night games
The Toronto Blue Jays are off.
National League—4 night games
**********