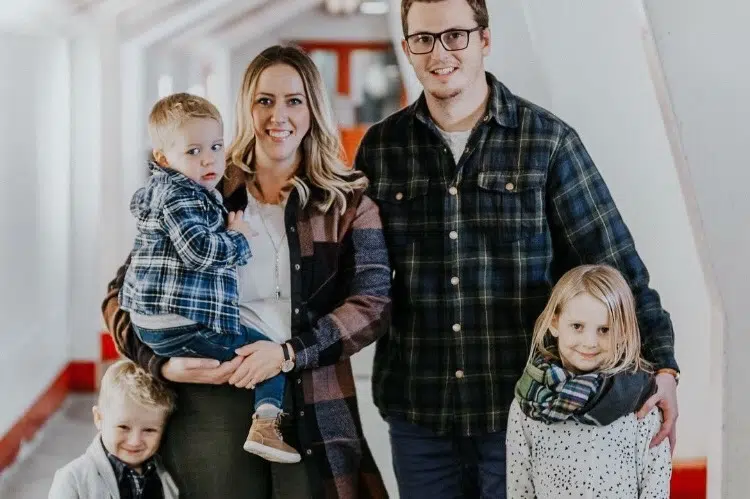 The Gasper family funeral is Friday in Rosetown. The family of five, husband and wife Troy and Carissa and their children Kael, Shea and Maks, all perished in a car crash north of Elrose on Friday afternoon.
A 71 year old woman from Swift Current who was in the other vehicle, also died in the crash.
Troy Gasper played for the Humboldt Broncos for 2 seasons between 2009 and 2011.  A Go Fund Me page was set up with the goal of raising $50-thousand for a playground to be constructed in the family's memory but that amount has been surpassed and the goal is now $125-thousand.  As of late Thursday afternoon, almost $117-thousand had been raised.